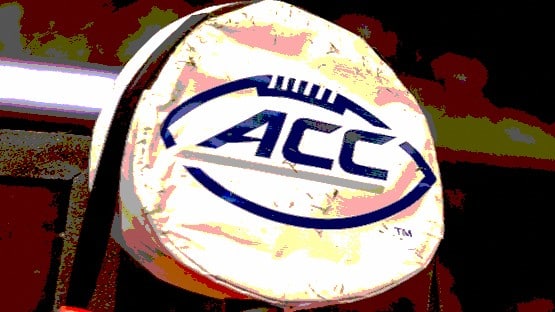 ESPN's Pete Thamel thinks there's a "soft deadline" for the ACC to make a final call on adding Stanford, Cal and SMU.
"I feel like there's a soft deadline of Week 1 and the season starting," Thamel said on ESPN's "College Football Live" on Friday. "We'll have some clarity on that. There's still some optimism. There still feels like there's some momentum for this to happen."
If invites to the three don't end up materializing, it's looking like Stanford and Cal, at least, have a backup plan – the Big 12.
The San Francisco Chronicle is reporting that the two, for now, Pac-12, soon-to-be Pac-4, members have set their own internal soft deadline of mid-week before they turn their attention to the Big 12, which would make a lot more sense to the schools geographically, and perhaps also financially.
The ACC pays out a little more to its member schools than the Big 12 does right now, but the Big 12 will have at least one more opportunity to negotiate a new TV deal between now and 2036, the end date for the ACC's 20-year deal with ESPN signed way back in 2016.
Stanford and Cal have reportedly been willing to forego most or all of their TV-rights payouts for at least a few years as a condition of ACC membership, so the payouts, short term, don't seem to be all that important, relative to just finding a home in a power conference.
Chronicle sportswriter Michael Silver is reporting that Stanford and Cal could be joined in those talks by the other two remaining Pac-12 schools, Washington State and Oregon State, which would give the Big 12 a nice western wing, expand the conference to 20 schools, and make for a nice geographic footprint for the Big 12 to market to broadcast partners down the line.
Meanwhile, the ACC would get nothing and have to like it.
Actually, if the ACC could just get SMU, to get to 16 for all sports other than football, that might make the most sense anyway.
SMU, in Dallas, isn't that far outside the geographic center of the ACC as it currently exists, and that school is also reportedly willing to forego TV payouts for years into the future as a condition of being extended an invite.
That one would be the move that I'd make, but nobody's asking me.