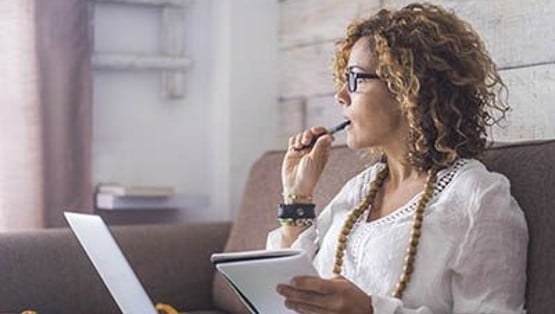 Until three years ago, working from home was never an option for me.
I worked retail jobs during college before getting into journalism.
My bosses at newspapers, and the companies which owned the newspapers, expected my coworkers and I to be in the office if not covering a meeting or other assignment.
A few years ago, I started applying for remote or work-from-home jobs because a friend encouraged me to do so. But I never really expected anything to happen.
To be honest, I expected that if I got a remote job I would hate working from home.
I used to enjoy driving to work, listening to music, and working in an environment with others, meeting new people to make friends with and make plans.
I guess I got that out of my system because by the time the COVID-19 pandemic started, I was ready for a break. At my last newspaper position, we finally were given permission to work from home at least four days a week.
And guess who enjoyed the flexibility?
Guess who enjoyed staying home and getting work done without interruptions including an office phone and coworkers knocking on my office door?
This journalist enjoyed it.
Guess who cannot imagine going back to working in an old-school office environment?
After newspapers, I worked in a law firm for almost a year and didn't necessarily miss working from home, but I missed writing. I began freelancing for Augusta Free Press in October 2020, which was great and which meant working from home.
Then I was offered a job in June 2021 with a publishing company based in Virginia. Two hours from Staunton. And I didn't have to move! I could work from home again. Eureka!
Last summer, the opportunity was created for me to become full-time with Augusta Free Press.
Guess where I'm still working full-time? But I'm back to writing full-time, getting out into the community and bringing readers the stories that no other news outlet will know about.
This journalist enjoys working from home with her two cats, doing yoga then getting back to work, cooking food and eating at home, running out to take care of an errand or running out to cover an assignment then returning to the comfort of my home.
If you had told me three years ago, I would have laughed at you. No way would I enjoy working from home. Alone. Not having to share a bathroom with coworkers. Not having to share a lunch area with coworkers.
Sometimes I miss having lunch with a friend. So, I go to lunch or dinner with a friend. My two AFP coworkers and I have lunch at least once a month also.
I sometimes get that feeling that I got to have my cake and eat it too. Every weekday.
This journalist does.
While I work from home.
Most days it's still unbelievable, almost as unbelievable as the fact that I get to live in Staunton, where I had secretly wished to live for four years before I moved to the Valley.
But that's a story I'll tell you about another day.