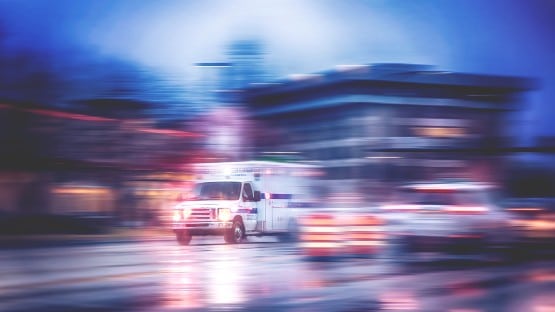 One teen is dead, and four others were seriously injured, in a single-vehicle crash on Bibb Store Road in Louisa County late Friday.
Virginia State Police did not release the name of the deceased, but a report from VSP indicated that all five victims were between the ages of 16 and 17.
The accident, reported at 10:25 p.m., involved a 2006 Pontiac Torrent  traveling southbound on Bibb Store Road.
The vehicle crested a hill at a high rate of speed and overcorrected, running off the roadway to the left, then ran off the roadway to the right, struck two trees, and caught on fire.
One teen succumbed to injuries on the scene, and another was med flighted from the scene with serious but non-life-threatening injuries. The remaining three, including the driver, were taken to the hospital for treatment of serious but non-life-threatening injuries.
Speed is believed to be a factor. Alcohol is not believed to be involved.
The driver was issued two summonses at the hospital for reckless driving and another for driving outside of passenger restrictions.
This crash remains under investigation.