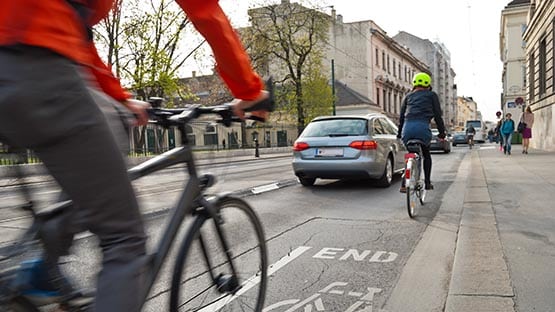 World Naked Bike Ride began in 2001 to celebrate the power of the human body.
But, where can cyclists ride naked and not pedal afoul of the law?
LawnStarter ranked 2023's Best Cities for Naked Biking by comparing the 200 biggest U.S. cities based on five categories: naked biking events, local interest in nude cycling, bikeability and legal bumps in the road, such as public nudity laws, among 11 total metrics.
The best city for biking naked is Philadelphia, followed by Portland, Seattle, New York and Austin.
Alexandria, Virginia is No. 33, Arlington is No. 57, Richmond is No. 125 and Virginia Beach is No. 174.
Norfolk is No. 188, Newport News is No. 190 and Chesapeake is No. 193 of 200 cities.
Surprise, Ariz. is the worst city for biking naked, followed by Miramar, Fla. Glendale, Ariz., Pembroke Pines, Fla. and Port St. Lucie, Fla.
According to LawnStarter, public nudity is permitted in Philadelphia if you are not being "lewd." Men and women can also be topless in the city of Brotherly Love.
Naked biking is most popular in Portland with the highest Google search interest for the annual event. Although the city has a high population of nude residents, nudity in public is illegal.