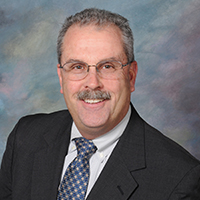 Tolbert Rowe had a plan. Going viral with his one-man protest of tainted New York Yankees slugger Alex Rodriguez wasn't part of it.
"Now I've got people telling me we've got to get T-shirts, I Stand With Tolbert, all this kind of stuff. I mean, it's absolutely crazy," said Rowe on our Beltway Report podcast on Wednesday, discussing his stand, literally, Monday night at Camden Yards, where he and a group of fellow Orioles fanatic friends have shared a mini-plan ticket package since the ballpark's opening season in 1992.
Rowe, the vice president of a Maryland mortgage company and a local school-board member, said the group discussed on their way to the game what they would do when Rodriguez, in his first road game since serving a season-long suspension related to performance-enhancing drug use, came to bat.
"We all said what we were going to do. I said what I was going to do. I'm just going to stand up and not face him," Rowe said.
And that's what you might have seen in one of the countless stories on the act of defiance that ensued: Rowe standing, his back turned to home plate, his arms folded, a disapproving look on his face.
He wasn't doing it to get noticed, and he didn't think anybody outside of his group of friends was paying any attention.
"Nobody said anything. Nobody said, Get out of the way. It was basically quiet. Nobody commented. The rest is history. I stood there, waited, watched the game in the eyes of everybody watching the field. Next time he came up, did the same thing."
A friend pointed out in the seventh inning that she had seen a tweet about his one-man protest.
"She said, You've got a tweet, and 32 retweets, and 18 likes, or something like that, which I'll be honest, I don't do tweeting, so I was like, what does that mean?" Rowe said.
An inning later, Adam Kilgore from the Washington Post sat in the seat next to him and said he wanted to ask Rowe a few questions.
"Now it's got a life of its own," Rowe said.
The response to Rowe's stand has folks divided into two equally vociferous camps: those who have his back, and others who want to see him beaned, which was something that Rowe himself thought was a distinct possibility as Monday's game played out.
"By the time I did it the second time, the people that were going to be the most impacted by me standing up, the people in the last three or four rows with me, because obviously the people further back could see over my head, even when I'm standing up, they were actually encouraging me, I've got your back, Don't worry. My only concern when I was standing out there the second or third time was that A-Rod would drill a shot up to Section 78, Row 5, Seat 4, and clock me on the back of my head, as so many fans in New York were wishing that he would do," Rowe said.
The critics on social media sites have called Rowe a hypocrite for not taking similar stands against former Baltimore slugger Nelson Cruz or current O's star Chris Davis, both of whom have served PED-related suspensions. Rowe said he doesn't put those players in the same category as Rodriguez.
"Number one, they're obviously Major League Baseball players, but they're not the hero status that somebody like an Alex Rodriguez is," Rowe said. "Number two, none of those players, the ones that they are inferring, Cruz, (Rafael) Palmeiro, Davis, Brady Anderson, they're picking on all of them, they're throwing anybody in baseball history saying I should have stood up and turned my back on them, but the point is all of those players, other than A-Rod, they accepted the guilt that they had achieved, they acknowledged, yep, you got me, yep, I did it, yep, I'm going to serve my penalty.
"Maybe some of them appealed, maybe some of them thought of appealing, but nobody, none of them, became the victim that A-Rod has alleged himself to be throughout this whole process. He denied it vehemently numerous times, he threw people under the bus, accused other people, he sued people. It's not me, it's not me, it's not me, and to this day, I honestly believe that he still feels that way."
Which isn't to say Rowe wouldn't sit down and have a chat with A-Rod, were such an opportunity to present itself.
"I'll be blunt. Heck, yeah, I would," Rowe said to that hypothetical. "I mean, to meet A-Rod, and sit down and have a chat with him? Whether he could say anything that would make me feel better or feel … I don't want to say hatred, because it's not hatred I have for him. It's just a lack of respect. That's all it is. I don't hate A-Rod. I respect him as a ballplayer, I respect what he's accomplished, to a certain degree, with a big asterisk on both sides, because we don't know what is the true A-Rod, and what isn't.
"But we are in the era of performance-enhancing drugs, and we don't know who's using and not gotten caught. I think there has been some benefit to baseball because of it, because obviously it has made it more exciting. It's put fans in the stands, to a degree. But as far as what he could say that would make me an A-Rod lover, I don't know if there could be anything that he could say. But it would be neat to meet the man and have a conversation with him. I'm a baseball fan."
A baseball fan who will stand, back turned to home plate, the next time the Yankees are in town, and A-Rod is at bat.
"It would kind of be counterintuitive for me to go to a game and have A-Rod come up to bat and me sit there and just watch him bat and eat a hot dog," Rowe said.
– Story by Chris Graham