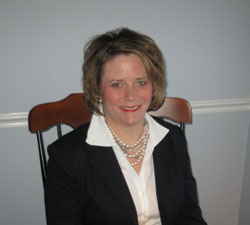 Lorie M. Smith announced on Sunday her candidacy for the At-Large seat for Waynesboro City Council currently held by Mayor Frank Lucente.
"Our citizens deserve the expectation of quality services for the taxes they pay. Further, in this difficult economic climate, there is a critical need to have strong leadership in economic development and job creation," said Smith, a former chair of the Waynesboro School Board who served a term on City Council representing Ward D from 2006-2010.
"Only through aggressive economic development efforts will we be able to attract businesses with higher paying jobs, provide appropriate levels of service and maintain a low tax structure for our citizens. Success belongs to everyone," Smith said.
Smith also referenced the importance of excellence in our school system in her announcement.
"It is critical to have a strong working relationship between the School Board and City Council based on mutual understanding and transparency of the issues to ensure the focus remains on the success of our children" Smith said.
Of her service to the city, Smith said her 20-plus years of service to Waynesboro "has afforded me the opportunity to gain experience and knowledge of the demands and needs of our citizens. If privileged to serve on Council, I will ensure the citizens an active and dedicated public servant with a strong work ethic," Smith said.
Smith currently serves on the boards of Valley Community Services Board, Vector Industries, Waynesboro Downtown Development, Mental Health Association, Serenity Gardens Foundation, Valley Program for Aging Services and DePaul Family Services Community Advisory Board.