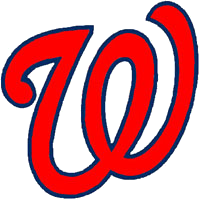 Milwaukee came back from an early 5-1 deficit to defeat the slumping Washington Nationals, 6-5, Thursday night.
Sloppy defense by the Brewers contributed to their early deficit, as three Milwaukee errors led to three Nats runs. But Washington starter Tanner Roark couldn't protect the lead, eventually giving up five runs on nine hits in six and two-thirds innings.
Aaron Barrett (2-2) took the loss for Washington, surrending a two-out RBI single by Scooter Gennett in the bottom of the eighth.
Ian Desmond singled with two outs in the ninth to give the Nationals some hope, but Denard Span grounded out to first to end it.
Will Smith (2-0) got the win in relief for the Brewers.