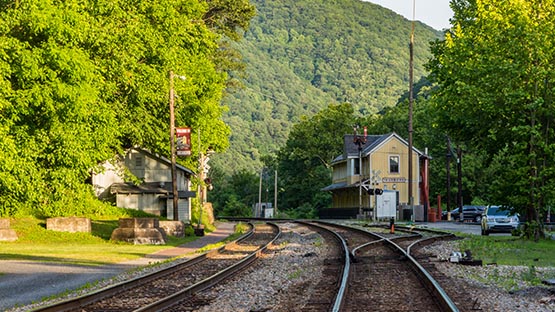 The Appalachian Regional Commission will review 16 projects totaling $7.3 million in grants when it meets later this year. The projects are recommended by Virginia Governor Glenn Youngkin, and ARC will finalize approval for the region which encompasses 25 counties and eight cities.
"ARC funding plays a pivotal role in empowering Appalachian communities to address their unique challenges, capitalize on their unique assets and drive positive change," said Youngkin. "These projects will create new economic opportunities, build critical infrastructure and support community development across Appalachian communities that too often go underserved."
The recommendations include:
The Barter Foundation, Barter Theatre Campus Renovation, Phase 1, $700,000
Blue Grass Resource Center, Highland Inn Revitalization, $700,000
Lee County, St. Charles Monarch Water Line Replacement, $700,000
Lee County, Western Lee Sewer System Wastewater Treatment Plan, $700,000
Patrick County, West Piedmont Planning District Commission Universal Broadband Project, $700,000
Town of Stuart, Downtown Revitalization, $700,000
Wise County, Center for Workforce and Innovation in Appalachia Wastewater Treatment Plant, $700,000
Bland Ministry Center and Dental Clinic, Bland Ministry Dental Clinic, $500,000
Dickenson County, Red Onion Industrial Park Project Revision, $500,000
New River Valley Regional Commission, New River Valley Passenger Rail Station Authority Planning Grant, $354,000
Friends of Southwest Virginia, Gateways to Southwest Virginia: Outdoor Economy Recreation Plan, $300,000
Southwest Virginia Higher Education Center Foundation, Regional Simulation Lab for Nursing and Allied Health, $300,000
Lenowisco PDC, Invest SWVA Initiative, $234,000
'Round the Mountain SWVA's Artisan Network, Artisan Gateway Project, $100,000
Washington County, Mendota and Creeper Trail Broadband, $100,000
The Crooked Road, Celebrating the Crooked Road, $64,135
ARC grants are aimed at supporting the goal of building a strong and sustainable asset-based economy by funding projects that serve as catalysts for bringing jobs and prosperity to Appalachian communities, all while preserving their character.
"By funding targeted projects such as improved water systems, community centers and broadband access, we are diversifying and strengthening both the economy and the quality of life for those in Appalachia," said Secretary of Commerce and Trade Caren Merrick. "We are actively fostering economic growth and signifying our unwavering commitment to the prosperity and resilience of the region."
The Department of Housing and Community Development works with localities and stakeholders in the region to develop strategic projects, which are evaluated by DHCD and the governor, to be recommended to the federal commission for approval.
"ARC grants are an important resource for transformation of Appalachia," said Virginia Department of Housing and Community Development Director Bryan Horn. "The program's flexibility allows us to offer targeted assistance in community-identified areas, filling in funding gaps and empowering Virginia's Appalachian communities."
Additional information about ARC is available.