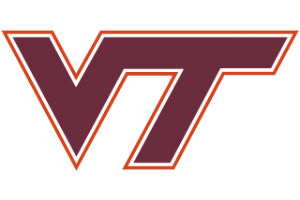 The Brent Pry era at Virginia Tech is off to a less-than-stellar start. In a game littered with turnovers, miscues and questionable offensive play-calling, the Hokies lost at Old Dominion on Friday night, 20-17.
Tech did not allow an offensive touchdown for the first 59 minutes of the game but allowed a touchdown when they couldn't as the Monarchs marched down and scored the winning touchdown with less than a minute to go, converting a fourth and two along the way.
Tech started the game off well with new quarterback Grant Wells running in the opening touchdown on the second drive, but he would then throw four interceptions the rest of the way in a horrendous display.
Keshawn King was the lone bright spot on offense for Tech, going for 111 yards on 19 carries while also catching a touchdown pass.
Tech ended up having nearly 150 yards more offense and held ODU to just 2-for-15 on third downs, but the Hokies committed 15 penalties for 120 yards that did them in.
Tech was outscored 10-0 in the final quarter. The first touchdown Tech conceded came on a high snap on a field goal attempt that the hosts ran in, taking the lead into the half.
ODU won despite averaging just 3.5 yards per play.
Quarterback Hayden Wolf was just 14 for 35 on the night for 165 yards, while receiver Ali Jennings had five catches for 122 yards.