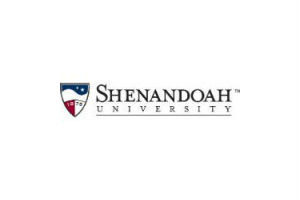 Shenandoah University has been selected as an education partner for Amazon's Career Choice program, providing Amazon's hourly employees pre-paid access to the academic offerings at SU.
Shenandoah University, which offers more than 200 areas of study across six different schools, is the second four-year institution in Virginia to join the Career Choice program's growing list of partner schools.
Amazon's Career Choice program has a rigorous selection process for third-party partner educators, choosing partners that are focused on helping employees through their education programs, assisting them with job placements, and offering education that leads to career success.
Amazon's Career Choice program is an education benefit that supports employees who wish to learn new skills for career success at Amazon or elsewhere.
"We place a particular emphasis on centering education around learners while preparing them for essential roles in our society," said SU Provost Cameron McCoy, Ph.D. "We're excited to join Amazon in providing an opportunity for those who otherwise might not have the prospect to achieve a college credential, empowering them on a path to an advantageous future."
SU's main campus is conveniently located less than 12 miles from the Amazon fulfillment center in Clear Brook, and the university serves learners throughout northern Virginia with locations in Loudoun and Fairfax counties. Amazon has additional fulfillment centers in Hagerstown and Williamsport, Maryland, both less than 50 miles from Shenandoah's main campus.
"We are thrilled that Shenandoah University has joined our Career Choice program as a new education partner," said Jason Hittel, human resources manager for Amazon's Clear Brook fulfillment center. "Nearly 3,000 eligible Amazon employees from our nearby operations facilities in Clear Brook, Williamsport, Hagerstown and beyond will now have access to top-notch education and training that will grow their careers and transform their lives."