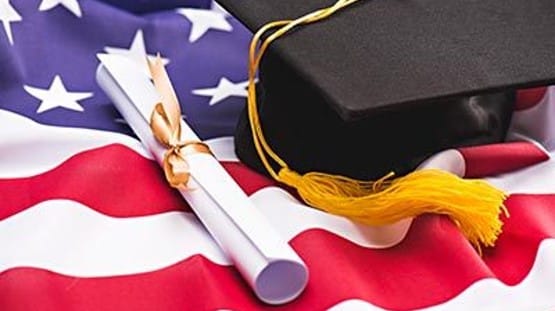 Financial aid in the amount of $143,000 has been awarded to 32 graduating scholars to attend college in the fall.
The funding is from the Shenandoah Valley Scholars Latino Initiative and made possible by donations from Sentara Health and F&M Bank. Included is $87,000 for a $6,000 scholarship and a $1,250 computer award for each of the 12 graduating SLI scholars for their first year of college, as well as $56,000 in SLI Raíces Brillantes scholarships for 20 SLI alumni. Computer award funders include the JustPax Fund and the Gerald and Paula McNichols Family Foundation.
"It is SLI's honor to support students accessing higher education," Dr. Fawn-Amber Montoya, SLI board chair and associate dean of the Honors College at James Madison University, said. "We are proud of our SLI scholars, and grateful for the outpouring of support from Sentara, F&M Bank, the JustPax Fund, the Gerald and Paula McNichols Family Foundation, and so many others in our communities who have generously donated to make these scholarships and technology awards available."
SLI supports Latino/a/x high school students with college access through rigorous academic challenge, leadership development, scholarships, and supportive mentorships. Through collaborations with university and high school staff, faculty, and students, SLI provides college access opportunities throughout high school, and has provided more than $535,000 in financial support since 2012.
SLI has served 159 scholars, including 46 current and 113 alumni. Before this summer, the nonprofit paid more than $392,000 in financial support for SLI scholars, who have attended 24 colleges and universities.
Seventeen of the scholarships awarded this summer are in part funded by Sentara, which provided $30,000 for Sentara SLI Scholar College Awards for students pursuing health related studies and careers. Recipients are:
Adriana Irene Gonzalez Salinas (John Handley High School '22) is studying health information management at Laurel Ridge Community College (vasli.org/adrianags)
Amy Jui-Arteaga (John Handley '21) will study biology and Spanish at Shenandoah University (vasli.org/amyja)
Andrea Santiago Calixto (Harrisonburg High School '23) will study clinical laboratory science at Eastern Mennonite University
Axel Vega-Mancinas (John Handley '23) will study neuroscience/pre-medicine at Harvard University (vasli.org/axel)
Consuelo Elizabeth "Elly" Mazariegos Agustin (John Handley '16) is studying nursing at Shenandoah University (vasli.org/elly)
Everth Daniel Hernandez-Ventura (John Handley '21) is studying nursing at Shenandoah University (vasli.org/everth)
Galilea Gallardo-Mena (Huguenot High School '21) is studying psychology at Virginia Commonwealth University (vasli.org/galilea)
Gedalia Garcia (John Handley '22) is studying nursing and psychology at Old Dominion University (vasli.org/gedalia)
Helen Duarte Guerrero (Harrisonburg '23) will study biological sciences and biomedical engineering at Virginia Tech
Helen Rivera Rivas (Harrisonburg '21) will study health sciences, occupational therapy, and medical Spanish at James Madison University
Hillary Dayami Estrada Alvarado (Harrisonburg '23) will study biology/pre-medicine at University of Virginia
Janefer (Harrisonburg '22) is studying biology and medical Spanish at James Madison University (vasli.org/janefer)
Johana (Harrisonburg '22) is studying at Eastern Mennonite University (vasli.org/johana)
Kristy (Harrisonburg '23) will study nursing at University of Virginia
Leydy Ayala Arteaga (John Handley '20) is studying speech pathology at Laurel Ridge Community College
Lindsey (Harrisonburg '23) will study biotech science at Blue Ridge Community College
Yeyhlin (John Handley '23) will study biology/pre-medicine at Hollins University (vasli.org/yeyhlin)
Three scholarships are funded by F&M Bank, which provided $15,000 for F&M Bank SLI Scholar College Awards for students pursuing business and entrepreneur-related studies and careers. Recipients are:
Amy (Handley '21) is studying accounting and philosophy at University of Pittsburgh (vasli.org/amy)
Ariana (Harrisonburg '23) will study business and economics at University of Virginia
Naomi Rosas Conde (Harrisonburg '23) will study business administration in marketing at James Madison University
Additional SLI college scholarship award recipients are:
Adriana Ayala (John Handley '18) is studying environmental sciences at George Mason University
Ariana Perez (John Handley '23) will study education at Laurel Ridge Community College (vasli.org/ariana)
Ariel Morales Bonilla (Huguenot '20) is studying political science, history, and Spanish at Eastern Mennonite University (vasli.org/ariel)
Irais Barrera Pinzon (George Wythe High School '21) is studying political science/pre-law at Eastern Mennonite University (vasli.org/irais)
Israel (Huguenot '21) is studying criminal justice, homeland security, and political science at Virginia Commonwealth University (vasli.org/israel)
Guadalupe Tenorio Ramirez (Hopewell High School '22) is studying engineering at Eastern Mennonite University (vasli.org/guadalupetr)
Jimena Marquez-Marquez (John Handley '23) will study political science at Dickinson College (vasli.org/jimena)
Marvin Alexander Rivera Martinez (Harrisonburg '22) is studying computer engineering at University of Virginia (vasli.org/alex)
Noel Ayala-Gallo (Harrisonburg '21) is studying foreign affairs, public policy and leadership, and astronomy at University of Virginia (vasli.org/noel)
Keiry Lazo (Harrisonburg '23) will study political science at University of Virginia (vasli.org/keiry)
Raquel Perez Torrico (John Handley '21) is studying computer science and web design at Washington Adventist University (vasli.org/raquelpt)
Rosely Alvarado Villegas (John Handley '22) is studying computer science at George Mason University (vasli.org/roselyav)