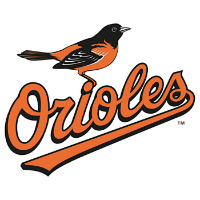 A Mike Moustakas two-run homer keyed a three-run Kansas City first, and the Royals went on to a 4-2 win over Baltimore Friday night.
Moustakas also had an RBI double in the second that put the world champs up 4-0.
A JJ Hardy RBI single in the fourth got the Orioles (10-5) to 4-1, and a Manny Machado solo homer in the sixth made it 4-2, but the O's would only get one baserunner in the final three innings against the Royals bullpen.
Yovani Gallardo (1-1, 7.00 ERA) took the loss, giving up four runs on five hits in just two innings of work.
Chris Young (1-3, 6.41 ERA) got the win, striking out 10 in six innings, allowing two runs on four hits.