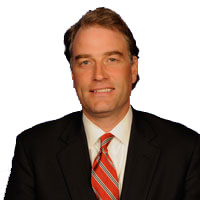 We spent this past District Work Week making more stops across Central and Southside Virginia to meet with, hear from, and talk to 5th District Virginians.
To kick off the week, we held constituent office hours in Danville and Charlottesville. This gave me the opportunity to sit down and meet with constituents in their communities to discuss and address any concerns that they may have.  Constituent services remain a top priority for me, so please contact our office if you would like to arrange a meeting: (202) 225-4711.
The rest of the week we continued our highway tours, making nearly 40 stops along Route 15 and Route 460 in Keysville, Red Oak, Wylliesburg, Chase City, Farmville, Cumberland, Buckingham, New Canton, Scottsville, Fork Union, Lynchburg, Forest, and Appomattox.
After talking to people and small businesses throughout the 5th District this week, it was clear that Central and Southside Virginians continue to be most concerned about our jobs crisis.
While we have had two great jobs announcements recently – Axxor Group will establish its first U.S. operation in Pittsylvania county, creating 31 jobs and Microsoft will be expanding their operations in Boydton, creating 10 additional jobs – it is critical that we continue to support pro-growth policies that encourage this kind of investment, innovation, and expansion across the 5th District so we can put even more people back to work.
And that has been the House's focus since the start of the 112th Congress. The House's jobs agenda is driven by the understanding that it is the private sector, not the government, that creates jobs. The best thing that we can do to help turn our economy around is to remove the government as a barrier to job growth and put our economic recovery back where it belongs – in the hands of the people and small businesses.
To help foster a more certain economic environment and help spur job creation, the House has passed bill after bill to reduce burdensome regulations, increase domestic energy production, repeal and defund the job-destroying government takeover of health care, cut out of control government spending, and keep taxes low.
These House-passed jobs bills would not only lead to the creation of thousands of jobs at a time when we need it most, but they would also help return confidence to the marketplace, empower our true job creators, and help put our country on a more stable and sustainable economic path.
Dozens of these bipartisan, commonsense bills sit stalled in the Senate, awaiting action. It's unfortunate that the Senate refuses to share the same urgency as the House when it comes to addressing our unacceptable unemployment.
With many 5th District Virginians remaining out of work, we cannot afford to have the Senate continue to block economic progress while providing no solution of their own.
It is my hope that the Senate will change course, put partisan politics aside, and join with us in the House in our continued efforts to get our economy back on track.
If you need any additional information on these or any other issues, please visit my website at www.hurt.house.gov or call my Washington office: (202) 225-4711, Charlottesville office: (434) 973-9631, Danville office: (434) 791-2596, or Farmville office: (434) 395-0120.
Robert Hurt is a United States Congressman.