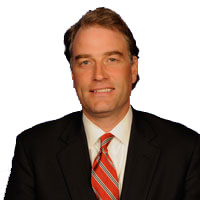 On March 22, 2016, as hundreds of innocent travelers in Brussels, Belgium began their day, they unknowingly became victims of another unspeakable attack by ISIS.  This attack claimed the lives of 35, including four Americans, and injured over 300 others.  Our thoughts and prayers continue to be with all of those who have been impacted by this brutality, and America stands firmly with Belgium in seeking justice for those responsible and in affirming our commitment to defeating ISIS.
While it is important for our leaders to speak to our resolve to ensure our national security, it is more important that our leaders act to eradicate the threat of radical Islamic terror.
In December 2015, Congress passed and the President signed the National Defense Authorization Act, which required the President to submit a comprehensive strategy no later than February 15, 2016 to defeat the Islamic State and combat Islamic extremism around the world.  Inexplicably, the President chose to disregard the law that he signed and its requirements.  Last Thursday, he finally delivered a seven-page memo to Congress over a month past the statutory deadline and only did so after the House Armed Services Committee held an oversight hearing with Secretary of Defense Ash Carter at which members demanded that the Administration produce a plan for review.
Unfortunately, the report was nothing more than a regurgitation of existing tactics that are not sufficiently neutralizing the imminent threats posed by these radical Islamic terrorists.  The White House's memo to Congress did not provide a clear strategy to ultimately decimate ISIS and the threat of Islamic extremism, but rather glossed over the issues at hand and set forth extremely limited details. It offered no specifics on how to encourage our international allies to step up their contributions in the fight against ISIS, nor did it discuss how to stop the spread of the Islamic State to other countries even as we see the organization establishing itself in Libya and Afghanistan and inciting violence worldwide.
With each passing day, concern continues to grow over the lack of strategic prowess by this Administration and the continuing imminent threat of an attack on our soil – not to mention the ongoing threat to our men and women in uniform at home and abroad who have yet to be given a comprehensive strategy. In the House of Representatives, we have and will continue to act to ensure our national security. In fact, last month, the House passed a resolution demanding that the Administration acknowledge that the Islamic State is engaged in genocide against religious and ethnic minorities. The pressure applied by this overwhelmingly bipartisan call for action spurred Secretary of State John Kerry to issue the declaration and officially condemn ISIS on the world stage for genocide.
Recognizing these atrocities is critical in building global support for destroying this force of evil.  As is written within our Constitution, Congress has no greater responsibility than to provide for the defense of our great country, and we will continue to do everything within our power to protect our national security. In the House, national security remains a top priority, and I urge the President to fully commit in joining us in this critical effort against Islamic extremism and terrorism wherever it may persist.
If you need any additional information or if we may be of assistance to you, please visit my website at hurt.house.gov or call my Washington office: (202) 225-4711, Charlottesville office: (434) 973-9631, Danville office: (434) 791-2596, or Farmville office: (434) 395-0120.
Robert Hurt represents the Fifth District of Virginia in Congress.