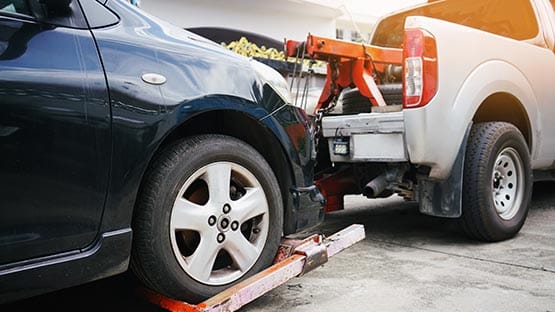 The Richmond Police Department served a search warrant this morning at 9 a.m. at No Limit Towing and Recovery after a nine-month investigation. Officers made entry into the business and seized boxes of records and collected additional evidence.
Police said they were seeking records related to fraud and vehicle theft that has impacted dozens of city residents.
The towing business, located at 4505 Richmond Highway, has been under investigation by RPD and the Virginia Department of Mother Vehicles law enforcement division for an ongoing conspiracy to allegedly steal vehicles from citizens in the Richmond area.
"I can't imagine anything more disconcerting than walking out of your front door to take your kids to school, and your only source of transportation is gone," said Richmond Chief of Police Rick Edwards. "This investigation is a result of months and months of research, interviews, meticulous follow-up, by detectives and collaboration and work by our partner, DMV, that brings an end to this criminal behavior."
Business owner Sherral Crawley is being sought by RPD for 16 felony indictments for motor vehicle theft.
Based on the evidence collected, it appears the theft began sometime in the summer of 2020 as citizens were impacted by the pandemic and continued until at least the beginning of this year.
The investigation showed that No Limit Towing would tow vehicles from private lots and then demolish the vehicles or sell the vehicle to other parties without following Virginia Law in regards to mechanics and storage lien and abandoned vehicle processes. In some instances, No Limit Towing would possess the vehicle for a week before it was illegally disposed of, sometimes in less than a day.
This criminal behavior came to light when a search warrant was executed on No Limit Towing and Recovery in December of 2022 based on numerous citizen complaints.
If you or someone you know believes you have been a victim of vehicle theft by a towing company, please call Richmond Police Detective Sergeant Castrinos at (804) 646-1144 or email [email protected].