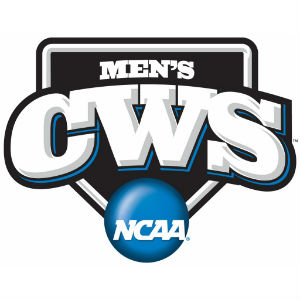 THE MODERATOR: We're joined by Coach O'Connor, Robbie Coman and Artie Lewicki and Josh Sborz.
COACH O'CONNOR: I'd first like to congratulate Ole Miss on a terrific season. Outstanding players and very well coached. We're just very fortunate. I'd like to say that our team, these last three weeks has played with an incredible amount of poise. And I really believe that at champion time, it takes poise and patience to prevail.
Josh Sborz was really outstanding to start last night and throw one inning and come back today and pitch in the clutch like he did really speaks to who he is.
And the final thing I'd say is everybody talks about it all the time that the game of baseball is how you handle and deal with failure and how much you can learn from it and how much better these baseball players will be as people having gone through the failure that the game sends us.
And I just think about this ballgame and I think about the struggles Danny Pinero had early on, the ball that he didn't get rid of right away at shortstop that led to a run. I think him coming back and making all the plays and getting a big hit and I think about Robbie Coman striking out there in the second inning with an opportunity to drive in in our first run and then he comes back and he gets two knocks.
And I think about Joe McCarthy trying to sacrifice bunt him with first and second, nobody on. He doesn't get the job done but he comes back and drives the ball in the gap. I think about Brandon Downes here. This guy is so talented and has been dealing with a wrist injury all year and maybe wasn't performing up to his capability all year, and he rises up on the biggest stage and barrels three balls up and helps his team advance here in Omaha. I'm just so proud of these guys sitting here at the table and all the guys back in the locker room, because they're handling things the right way on the field and show an incredible amount of poise and we're very proud to be moving on.
THE MODERATOR: Questions?
Q. Brian, talk about everybody coming back. Obviously it wasn't the best start for you coming back today with this first couple of innings. Did you have any level of concern – it's always been talked about how confident you are in this team in any situation. Did you have any concern about how bad that start was? Did you think you guys would come back?
COACH O'CONNOR: I'd be lying to you if I tell you when we have bases loaded and that there isn't a little bit of uneasiness, I think that's normal. I just go back to this team and the calmness and the poise that it's shown all year long in difficult situations. And that makes you feel good and comfortable as a coach.
And we all had confidence in Josh. He showed what he's capable of doing. You think about it, after starting last night and coming back and doing what he did, I was confident that some way we'd figure out a way.
Q. Robbie and Josh, could you talk about that third inning and that mound visit from Karl, it seemed like both you guys were a little bit rattled at that point and from that point it was smooth sailing, but just talk about what it took to get through that inning, how you managed it.
JOSH SBORZ: I think Karl does a great job coming out there, calming down our pitchers and getting them back focused on what the objective, throwing strikes, and I think that situation, it's a tough one. I think Josh did a great job just managing it and went back to throwing strikes and like you said from there he was just smooth sailing.
ROBBIE COMAN: What he really told me was just like let him hit your stuff, basically, and just stop trying to miss the bats. But right after that it kind of just fell right into place.
Q. Brian, what were your thoughts last night before they called the game and then after the game, and do you think it favored either team?
COACH O'CONNOR: I don't think it had anything to do favoring one team or the other. Obviously they played the day earlier, maybe gives their bullpen a little bit more rest. When you're in the final four, playing for a chance to go to the title series, it's just who goes out there on the field and takes care of business, who does the job to win for their team. So I don't think it gave anybody an advantage at all.
Q. Obviously nothing disappointing about the run you guys have made this year. But what's the pressure like, if any, to go over the hump and win the championship?
COACH O'CONNOR: What was the end of that?
Q. What's the pressure like to get over that final hump and win a championship?
COACH O'CONNOR: I don't think there's any pressure. We've never been in this scenario before. Maybe if we had been in this situation multiple times before and hadn't done it. We're not really concerned about it. We're concerned about playing a good baseball game on Monday night. I'll tell you our first five or six years here we were in an NCAA Regional every year and there were a lot of people saying what does it take to get over the hump and get to Omaha. And we figure that out. So this team isn't oncerned right now with do we need to get over a hump. We're just concerned about coming out and playing tough and playing a good baseball on Monday night.
Q. Robbie, up until that point in the third inning, it had been kind of a couple of rough innings for you, but that at-bat kind of broke things open. Were you going up there maybe trying to make up for anything, kind of walk us through that at-bat, and how good did that feel to have it after such a rough start?
ROBBIE COMAN: I'm sure I was a little nervous to start. But like you said, you get second opportunities in this game. And I really wanted to take advantage of it. But I was just trying to hit the situation. Wasn't trying to do too much, just a usable pitch that I could send somewhere in the outfield and it worked out for the best.
Q. Coach, how do you feel about getting out of here today and having Kirby ready for Monday?
COACH O'CONNOR: It felt great, really. That was our plan. We certainly had a tremendous amount of confidence in Josh. And we went with Josh today because we felt he was the best guy to give us a chance to win. And certainly it sets you up good for starting on Monday with Kirby having not pitched a second ballgame. There was absolutely no way, zero percent chance, that I was going to throw Kirby today. Because had I done that, he potentially would have come back Wednesday and I would never pitch him on three days' rest. So Josh was the right guy combined with Artie and Nick. I think about Artie Lewicki, and he's pitched out of the bullpen here three times and has been fantastic and he started every game in his career and he's been very unselfish and has done a heck of a job coming out of the pen and helping his team win.
Q. Brian, how much time last night did you spend thinking about the opportunity you had when you got back here with the two runners on and none out? Did you take a deep breath after nothing came of that after thinking about that all night?
COACH O'CONNOR: No, there wasn't much to think about. Coach Mack and I talked about it. The thing to do was to advance the runners and unfortunately it didn't work out. You continue to do those things and take care of the game, as we say, that's in front of you. The game rewards you. And it's absolutely the right decision. We didn't come up with anything. But our guys didn't panic and we stayed with it.
Q. Brian, just talk about the job Josh has done here the past couple of weeks. He's done pretty good.
COACH O'CONNOR: Josh Sborz has been fantastic, and this is what it's about. The guy's our number two starter all year long. The coach makes a decision to switch things up going into the final ACC regular season weekend and Josh doesn't start for three weeks but he's not in the coach's office wondering what's going on. He's a total team guy. And when you carry yourself that way, I believe you get rewarded. And he was rewarded in Game 3 in the Super Regional against Maryland. He couldn't have pitched any better. And he deserved the opportunity that he had last night and today. And when you think the right way and you're in it for the right reasons, it rewards you.
Q. Coach, I feel like you've done this a little bit before with the role Artie is in, reminds me of tyler wilson. How important is it when you get to this stage to have that kind of bridge guy in the bullpen you can trust. And Artie, could you comment on your approach in that role, is it any different from how you approach starting?
COACH O'CONNOR: I'll talk first. I think it's huge. Omaha, the world series is – how it's laid out is so different than anything that we experience all year from the standpoint of the separation of the games.
We made a decision, Coach Kuhn and I, we talked about it and went to Artie. And really our plan was not for the entire tournament. It was, okay, let's pitch Artie out of the pen Game 1 and see where we're at. Artie Lewicki is a strike thrower. He's got outstanding stuff. I'm sure the Detroit Tigers are very happy they selected him.
And I just — fortunately it's worked out and he's appeared in all three games. All three games have been tight. And he's just stepped up for his ballclub in an important role.
ARTIE LEWICKI: To answer your question about the approach. I think anytime you're going to go into a game, want to collect outs and throw strikes. I think the only difference would be the preparation before the game as a starter. You have a little bit more time.
You get probably about an hour. Go through your routine and just do what you need to do to get ready and pace yourself, kind of what you have to do in the game. But in the bullpen, it's exhilarating. You go out there, do some stuff to get ready. As soon as the phone rings, you gotta get on it and get rolling, and it takes a lot less to get hot but it's definitely cool.
Q. Josh, could you talk about coming back from those seven pitches yesterday, what kind of approach you took and had you ever been in a situation like that before?
JOSH SBORZ: I took this like a reliever's approach where you pitch a few pitches the first game and you're going to go out the next day and throw some more. And I basically took it inning by inning and just throw as many pitches as I possibly could to save the bullpen.