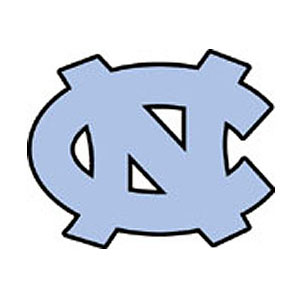 North Carolina basketball coach Roy Williams talks with reporters after #13 UNC lost at home, 75-64, to third-ranked UVA on Monday night.
Opening Statement: "We played a very good basketball team that dominated us in the second half of the game today. We came out in the first five or six minutes and I thought we were very active defensively, but they were very efficient. They had four guys in double figures, shot over 50 percent in both halves, didn't turn the ball over. I'm disappointed in our sense of urgency at some points during the game. I'm disappointed that we gave in. I'm sitting here thinking that we need some practice time. Bottom line is I admire what Tony [Bennett's] team has done. He does a great job coaching and his kids have bought into it completely. They share the basketball, they don't turn it over. They take shots that they can make and guard you like crazy. We lost to a very good basketball team that was coming off the Duke loss and they were very focused. They really outplayed us in the second half. First half we had some things that could have been more than one point. We gave up at some points. You can't have a guy just go lay the ball up and have a big man just looking at him. You better get involved. Again, I go back to the four big things in the past years, and the one big one is the sense of urgency. Virginia's sense of urgency was so much greater than ours. All I've got to say is they kicked our butts, and it will help us to get some practice time.
On the 9-0 run in the 2nd half: "They had two offensive rebounds for baskets and I'm getting so sick of that. You guys have been around here a long time – 12 years at Carolina and 27 years as a head coach, I've talked about rebounding, and maybe that's because I wasn't a great rebounder. You got to do a better job of boxing out. Defensive rebounding you only give them one shot. But they made some good decisions. We had a turnover, didn't have the best spacing, but they're a good defensive team. We need to post-up better, get to the post-up area a lot quicker.  We didn't have very good timing today. We had run one set play out of bounds. Brice was wide open, but Nate had already looked away because the timing wasn't very good. Then he was looking at Marcus and Brice was wide open under the basket. But again, I think you said it was a 9-0 stretch, but two of them were offensive rebounds and I despise that more than I despise anything.
On the 30 minutes between Marcus Paige's baskets: "Well I screwed him up probably too because he was hurt one time, and I should have taken him out. When I finally realized what everyone was saying I asked him, "Are you alright?" and he said, "I'm fine." But you guys know a little bit of basketball yourself. If you were guarding us, who would you guard? Who would you emphasize guarding? It's pretty damn easy to figure it out. And they are good defensively. We don't do a very good job helping him at times by getting better space and getting someone scoring side or setting screens for him. So we got to do a better job."
On a common thread between tonight's second half and Saturday's second half: "Well I've said sense of urgency, since they kicked our rear ends on the backboards again. Saturday for sure, they had 17 points on the second shot opportunity on the second half and they had those couple of big ones today. I don't know how it ended up, [points off offensive rebounds] we had 11, they had 8. We are supposed to be my best rebounding team, I told you guys that earlier that I thought we could be the best rebounding team I've ever coached, and we haven't done it yet. We have to get more rebounding from the perimeter. J.P.'s got one rebound, we out rebounded them 34-27, but we've got to do better than that."
On the post to post doubles and luring out risky passes: "If you are strong with the ball, tough minded, you don't want to throw the damn thing away. Stick it under your shirt, and the referee at least call a five-seconds call. You get to set your defense, but there is no reason to turn the ball over just because you are giving in to the pressure and giving into the aggressiveness. They do a better job of that than anybody, and yet I believe we got some good baskets on that too. You know if you were to count them all and say, Kennedy [Meeks] had two assists, Brice [Johnson] had one, Joel [James] had one, I think every one of those assists were on doubles, big on big. But we had some turnovers too. You know the game, [we] gave Kennedy Meeks fluids I think all day, he didn't even come to pregame meal, so that's a lot to ask for him to be able to do, but he is our best passer so I felt like he would be able to handle it better than anybody else.