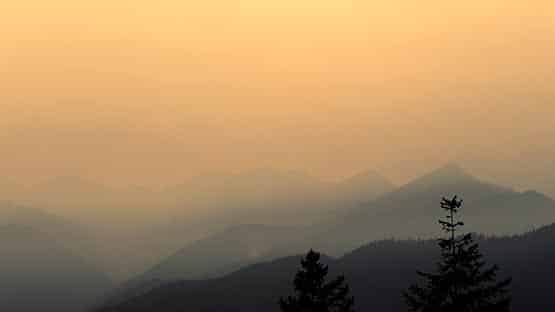 Virginia is among a number of East Coast states dealing with unhealthy air quality due to wildfires burning in Canada. A number of flights originating or landing in New York and New Jersey have also been delayed or halted today due to low visibility caused by smoke.
In the Shenandoah Valley, the current air quality is moderate, according to airnow.gov, which populates a list of current conditions every hour.
Hampton Roads reported hazy conditions Wednesday. Parts of Northern Virginia and Washington, D.C. have issued "Code Red" air quality warnings due to the out-of-control wildfires originating from Ontario and Quebec.
In New York, the current pollution levels are considered unhealthy for everyone including pets but particularly for sensitive people including people with lung or heart disease, senior citizens, young children and teens.
One New York resident described the current visibility on Twitter as "apocalyptic."
The New York Department of Health issued an advisory recommending New Yorkers "limit strenuous outdoor activity to reduce the risk of adverse health effects" due to "heightened air pollution levels."
AccuWeather Senior Meteorologist Thomas Kines said the worst of the smoke is across New York State, Pennsylvania and New Jersey "where visibility is greatly reduced, and the odor of smoke is very noticeable."
But the effects are also being felt elsewhere – including Virginia.
"The smoke from the fires in Quebec is causing a hazy sky and poor air quality from the Great Lakes and Northeast southward to Virginia," Kines said.
The wildfire dashboard from the Canadian Interagency Forest Fire Centre was down Wednesday afternoon giving an "error" message likely due to heavy traffic as people look for more information on the wildfires.
"These fires are burning in western and northern Quebec – well north of any population areas," Kines said. "So no one is trying to put the fires out."
The spring season in Canada has also been very dry, Kines said.
"There will be a scattering of showers up there the next few days so hopefully that helps the fires from spreading or at least slows them down," Kines said.
Kines said to expect poor air quality for the next two to three days in Virginia.
If thicker smoke does make its way to Central Virginia and the Shenandoah Valley, Kines said to keep windows closed to keep the smoke out of the house.
"Those who have breathing problems should take it easy," Kines said. "Avoid strenuous activity and exercising outdoors.
"I know people are tired of wearing masks but for those who do have breathing problems, the mask will help, especially the N95 masks," Kines said.