Poet and critic Susan Stewart is the second speaker in Washington and Lee University's Questioning Intimacy series.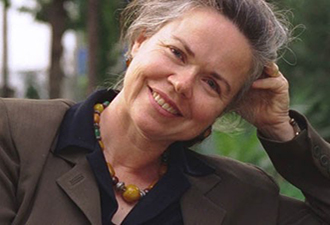 Stewart's talk will include readings from her poetry collection "Cinder," followed by a discussion with Lesley Wheeler, the Henry S. Fox Professor of English at W&L. The talk is Sept. 28 at 4 p.m. in Stackhouse Theater, and is free and open to the public.
"There is a distinctive, yet often inarticulate knowledge that comes from intimacy with things," said Jeffrey Kosky, professor of religion. "Susan Stewart is an expert explorer of this, the mysterious, often dark, and sometimes challenging realm of intimate experience of life and the world."
"Cinder" is a collection of poetry from across 35 years of Stewart's work. The collection approaches varied angles of intimacy from childhood intimacy, to deeply felt perceptions.
Her most recent books of poetry are "Cinder: New and Selected Poems," "Red Rover," "Columbarium," which won the 2003 National Book Critics Circle award, and "The Forest."
Stewart is an Avalon Foundation University professor of the humanities and director of the Society of Fellows in the Liberal Arts at Princeton University.
"In addition to being an accomplished and award-winning poet, she is also an accomplished and exceptional scholar of literature and art whose criticism is especially attentive to the value, experience, and work of making art," said Kosky.