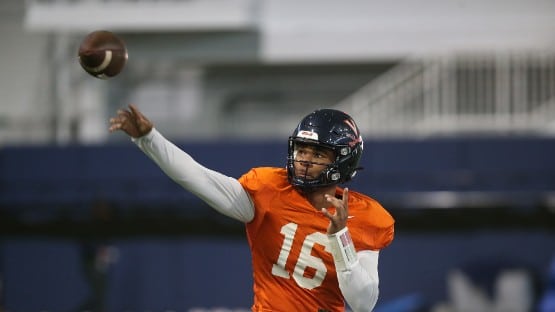 The big news today in UVA Athletics involves Jay Woolfolk, the baseball closer and two-year backup quarterback, now former backup quarterback.
Woolfolk's decision to step away from football will have a significant impact on UVA football this fall. Jerry Ratcliffe and Chris Graham break things down from all angles.
Also on this week's "Jerry Ratcliffe Show":
Hootie updates the latest from the UVA basketball recruiting trail.
Tony Bennett made some moves with his coaching staff.
It was a big week for UVA baseball with four players and a recruit having their names called in the 2023 MLB Draft.
Listen