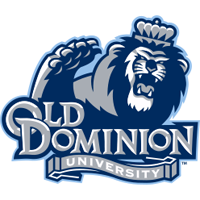 Old Dominion University senior offensive lineman Tyler Compton received a pair of honors today, as he was recognized as a nominee for the 2016 Allstate AFCA Good Works Team and was named to the Wuerffel Trophy Watch List.
Both the AFCA Good Works Team and the Wuerffel Trophy recognize work on the field, in the classroom and the community. Named after 1996 Heisman Trophy winning quarterback Danny Wuerffel from the University of Florida, the Wuerffel Trophy is awarded to the FBS player that best combines exemplary community service with athletic and academic achievement.
A senior from Virginia Beach, Compton has played in 28 career games, while making 10 starts on the offensive line. He is a two-time CoSida Academic All-District and two-time Conference USA All-Academic team member. He graduated in two and a half years with a degree in mathematics and is set to receive his Master's in business administration in the spring of 2017.  He has volunteered his time with Equakids in Virginia Beach, as well as tutor student-athletes.