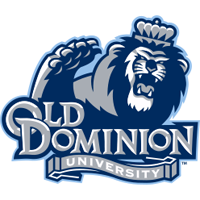 Old Dominion University football was picked to finish sixth in the Conference USA preseason poll while Western Kentucky was selected first, the C-USA released on Wednesday. The poll was selected by the league's media.
WKU was picked to finish first in the East followed by second place Marshall, Middle Tennessee, Florida Atlantic, FIU and Old Dominion. First year league member Charlotte was picked to finish seventh.
Louisiana Tech was picked to repeat as West Division champs while Rice was picked to finish second followed by UTEP, Southern Miss, North Texas and UTEP.
On Tuesday, ODU wide receiver Zach Pascal was the lone Monarch selected to C-USA's First-Team preseason all-conference team.
The Monarchs open the 2015 season on Saturday, Sept. 5 at Eastern Michigan on ESPN 3.
ODU Football season tickets are on sale now at www.ynottix.com. Each season ticket includes seven home games featuring Norfolk State, NC State, Appalachian State, and four C-USA opponents. The Monarchs have sold out all 41 home games since re-starting the program in 2009. Secure your seat in S.B. Ballard Stadium while they last and be part of the tradition of Monarch Football!
Conference USA Preseason Poll
EAST DIVISION
WKU
Marshall
Middle Tennessee
Florida Atlantic
FIU
Old Dominion
Charlotte
WEST DIVISION           
Louisiana Tech
Rice
UTEP
Southern Miss
North Texas
UTSA