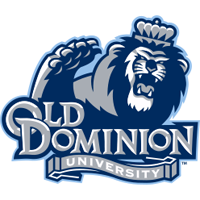 ODU junior guard Trey Freeman (Virginia Beach, VA.) equaled his ODU career high of 27 points to lead the Monarchs to a 75-52 Conference USA victory over Western Kentucky before the third sellout of the season of 8,472 at the Constant Center.  The victory assures the Monarchs will be one of the top four seeds in next week's C-USA tournament with a first round bye.
ODU has won a Constant Center record 21 straight home games and finish the regular season 17-0 at home. The last time ODU finished unbeaten at home was the 2009-10 season at 15-0.
Freeman, the C-USA Player of the Week the past two weeks added six assists and three steals to his 27 points. Senior Richard Ross (Wichita Falls, TX.) joined him in double figures with 12 points and blocked two shots.
The Monarchs led, 24-18 with 7:33 left in the first half, then went on a 16-3 run to end the half with a 41-20 lead.
The Monarchs shot .475 (28-59) from the floor and .467 (7-15) from the three-point area while WKU shot .452 (19-42) and .467 (7-15) from beyond the arc.  ODU also edged the Hilltoppers on the boards, 33-30 as sophomore forward Denzell Taylor (Ontario, Canada) hauled down a game high nine.
The Monarchs had a game high 17 assists led by Freeman's six and forced WKU into 19 turnovers with sophomore Jordan Baker (Hampton, VA.) coming up with a game high four steals, followed by Freeman with three.
WKU was led by TJ Price with 16 points, followed by George Fant with 15 points and eight rebounds.
The victory puts ODU head coach Jeff Jones at 399 career wins going into next week's C-USA Championships in Birmingham, AL.