Notre Dame senior guard Eric Atkins has been named the Atlantic Coast Conference Basketball Player of the Week, while Syracuse freshman guard Tyler Ennis received ACC Rookie of the Week honors.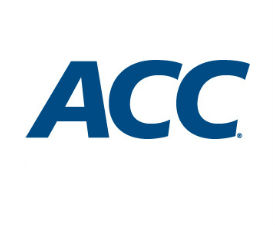 Atkins scored a career high 30 points in Sunday's 87-81 overtime win over Canisius. The Columbia, Md., native made a career-high six 3-pointers on eight attempts. The six 3-pointers were the most for any Irish player since Pat Connaughton made six in the quarterfinals of the 2013 BIG EAST Championship vs. Marquette. Atkins, who played all 45 minutes in the overtime victory, connected on 10 of 14 shots from the field. His 10 field goals were another career high.
Syracuse's Ennis starred on Saturday as the second-ranked Orange overcame an early 18-point deficit to claim a 78-62 win over eight-ranked and previously unbeaten Villanova. The 6-foot-2 freshman from Brampton, Ontario, had 20 points, four rebounds, two assists, no turnovers and one steal in 37 minutes. He went 8-of-11 from the foul line, including six made free throws during a closing 14-3 run that put the game away. Ennis reached the 20-point plateau for the second time this season and was named ACC Rookie of the Week for the second time after first receiving the honor on  Dec. 2.