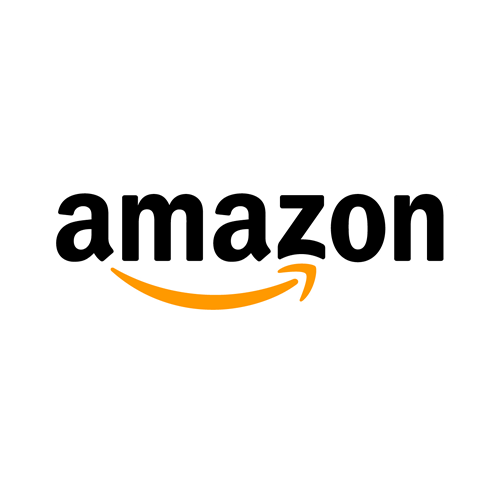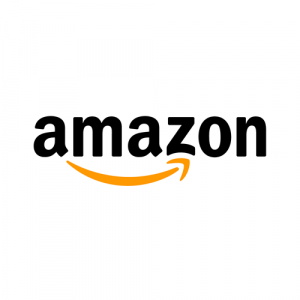 Amazon has selected Northern Virginia as a candidate for its second North American headquarters.
In September, the e-commerce giant released a public request for proposal seeking a location capable of supporting up to 50,000 employees and a facility that will be around 8 million square feet at full capacity. The company received 238 proposals, and has named a total of 20 candidate locations for consideration for the project.
Virginia submitted three comprehensive regional proposals for the $5 billion project for Greater Richmond, Hampton Roads, and Northern Virginia. The Commonwealth also supported proposals from several other Virginia localities. The Northern Virginia proposal included four sites for consideration in Alexandria, Arlington County, Fairfax County, and Loudoun County. Northern Virginia is a region positioned at the cutting edge of innovation and technology, comprised of bustling mixed-use developments; 11 Fortune 500 companies; thousands of top technology firms; a top-five talent base; a hub of innovators, entrepreneurs and investors; diverse cultural amenities; and one of the friendliest business climates in the U.S.
"We couldn't be prouder that Northern Virginia has been selected as one of 20 candidate locations for this historic project," said Governor Northam. "The Commonwealth's strong proposals for the Amazon HQ2 project represent an unprecedented level of local and regional collaboration, as well as strong support from Governor McAuliffe's Administration and leaders in the Virginia General Assembly. Virginia's outstanding business climate and world-class workforce make our Commonwealth the right place for Amazon to place this key base of operations. We look forward to a continuing partnership with our Northern Virginia communities to show Amazon and job creators all over the world that the Commonwealth is the best place to locate and grow."
"We are thrilled that Amazon selected the Northern Virginia region as one of 20 candidate locations for HQ2 out of 238 proposals submitted, demonstrating the Commonwealth's strong business assets and competitiveness," said Delegate S. Chris Jones, Chair, House Appropriations Committee. "A location in Northern Virginia would provide Amazon access to America's largest pipeline of technology talent, as well as a home in a well-managed state with a proven track record of fiscal stability."
"Amazon knows first-hand that the Commonwealth offers the business climate, infrastructure, education system, and talent for companies to thrive, and the Northern Virginia HQ2 sites are uniquely positioned to serve as a gateway to the nation and the world," said Senate Majority
Leader and Co-Chair of Senate Finance Committee Thomas K. Norment, Jr. "The members of the Virginia General Assembly and the Major Employment Commission look forward to working with Amazon and our state, regional, and local partners to show the company that Northern Virginia is the best location for HQ2."
"Alexandria was thrilled to work with our neighbors to present a compelling regional proposal to Amazon that details how Northern Virginia meets and exceeds all of Amazon's criteria for their HQ2 project," said Stephanie Landrum, President & CEO of the Alexandria Economic Development Partnership. "Amazon wants to find a city that is excited to work with them—where their customers, employees, and the community can all benefit. We look forward to working with their team in this next round to convince them that our unrivaled sites, workforce, education system, and quality of life are the best fit for their planned growth."
"This is an exciting time for Virginia," said Victor Hoskins, Director of Arlington Economic Development. "The opportunity to showcase Northern Virginia's incredible assets, from our top-notch workforce and unparalleled transportation access to our vast residential opportunities and proximity to the nation's Capital, to Amazon's top executives is truly a win for all of us, and it would be a win for all of us. We in Arlington look forward to working together with our Northern Virginia partners to demonstrate to Amazon that the Commonwealth is indeed the ideal location for HQ2."
Gerald L. Gordon, Ph.D., president and CEO of the Fairfax County Economic Development Authority, noted that Amazon already has chosen Fairfax County for an east coast campus of Amazon Web Services (AWS). "We are excited to learn that Northern Virginia made the list of candidate locations that Amazon will consider for HQ2," Gordon said. "The Economic Development Authority and partners stand ready to demonstrate to the company why our combination of business and quality-of-life assets make this a great location for HQ2 in addition to the mission-critical services AWS provides to the private and public sectors."
"Loudoun is thrilled that Amazon has selected Northern Virginia as a candidate for the HQ2 project," said Buddy Rizer, Director, Loudoun County Economic Development. "As home to a major backbone of the Internet, a top-notch workforce and Washington Dulles international Airport, we remain convinced that Northern Virginia has all of the assets needed to merit serious consideration."
"I also want to recognize the tireless effort, leadership, and innovation demonstrated by Greater Richmond and Hampton Roads for HQ2," added Governor Northam. "The critical research and work put into both unique proposals will undoubtedly enhance the regions' marketability and consideration for future projects, and I applaud their extensive efforts."