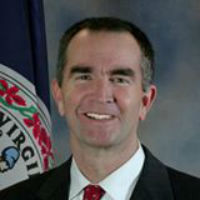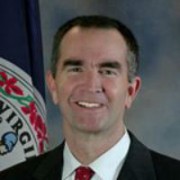 Governor Ralph Northam announced this week a three-year, $900,000 federal grant awarded to the Virginia Department for Aging and Rehabilitative Services (DARS) to enhance access to services and supports for Virginians with traumatic brain injury (TBI).
"As a pediatric neurologist, I've seen how brain injuries and their aftermath can significantly alter the quality of life for survivors and their families," said Governor Northam. "With these funds, we can bring more resources to treatment and care in the brain injury community, and also continue the important work of raising public awareness about the incidence of brain injury and advocating for the needs of individuals who are injured."
About 28,000 Virginians each year sustain brain injuries, according DARS, the lead state agency for brain injury. TBIs range in severity from mild concussions to more severe injuries requiring long-term care or resulting in death.
"Nearly 400,000 Virginians live with disabilities caused by traumatic brain injury or stroke," said Secretary of Health and Human Resources Dr. Daniel Carey. "This grant will help not only strengthen our system of supports and services, it will also provide greater access to those who need them."
The grant seeks to maximize the health, wellness and independence of people with TBI, along with their family members and support networks. DARS and its primary subcontractor for services, the Brain Injury Association of Virginia, will carry out grant activities to improve access to services for TBI survivors, including those with behavioral health disorders.
As part of the grant, DARS will partner with Virginia Commonwealth University's (VCU) nationally recognized TBI Model Systems program to identify and review multiple sources of Virginia health data and statistics on TBI, with the goal of developing a proposed state data plan for brain injury information. VCU will also review data on the extent of opioid use among Virginians with acquired brain injury.
"Virginia continues to be at the forefront in responding to the needs of its citizens with acquired brain injury," said DARS Commissioner Kathryn A. Hayfield. "It was one of the first states to codify through legislation a lead agency for brain injury and a brain injury state registry and it was one of the first to establish a statewide brain injury advisory board. Since the 1980s, the Commonwealth's legislature has been supportive of funding requests to expand brain injury services in Virginia."
As part of this grant awarded by the Administration for Community Living (ACL), Virginia will mentor states whose TBI supports and services are less robust. Other grant activities include increasing participation by survivors and caregivers on the Commonwealth's statewide TBI advisory board, advancing community outreach and involvement, providing survivor and family education and support, and offering training on TBI to health care providers and community partners. More information about the ACL Traumatic Brain Injury State Partnership Program can be found here.
In addition to DARS' federal TBI grant, the agency's Brain Injury Services Coordination Unit manages nearly $6 million annually in programs, contracts, and grants involving brain injury services throughout the Commonwealth.