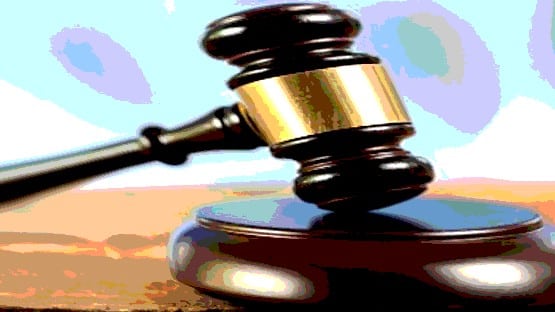 A Norfolk judge has sentenced 36-year-old Jonathan M. Brownell to 12 years in prison for aggravated vehicular manslaughter following a 2021 DUI crash in which Brownell's girlfriend, who was his front-seat passenger, was killed.
According to court documents, on Sept. 21, 2021, around 2:30 a.m., Brownell was driving on Interstate 64 near Granby Street when he sped through a construction zone and narrowly avoided hitting workers.
Brownell swerved and crashed into a stationary street sweeper truck, killing 23-year-old Samantha Leigh Sims instantly.
According to the car's airbag control module, Brownell was driving between 95 and 103 miles per hour seconds before impact. The car was pinned under the street sweeper truck, and emergency personnel had to cut open the vehicle to extract Brownell from the driver's seat.
Virginia State Police troopers detected a strong odor of alcohol coming from the inside of the vehicle and, when Brownell was transported to Sentara Norfolk General Hospital, he was observed to have watery, glassy, and bloodshot eyes.
Brownell's blood was drawn about an hour following the crash, and his blood alcohol content was estimated to be between .16 and .18 — more than twice the legal limit.
Brownell pleaded guilty to aggravated vehicular manslaughter on April 24, and Judge Mary Jane Hall accepted his plea.
On Friday, Judge Hall sentenced Brownell to an active 12 years in prison, with another four years suspended on the conditions that Brownell's license be revoked, that he have no contact with Sims' family, and that he complete three years of uniform good behavior and supervised probation.
"This case is a tragedy of Mr. Brownell's making. Mr. Brownell drove drunk and killed his girlfriend," said Commonwealth's Attorney Ramin Fatehi. "If Mr. Brownell had called for a ride, Ms. Sims would be alive today, and he would be free. It all could have been prevented."