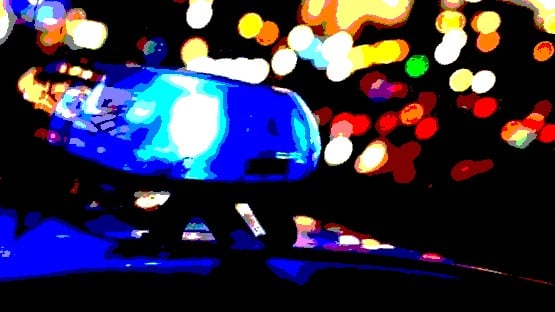 Marion Trai Strong, 21, was convicted of felony hit and run in Norfolk Circuit Court today after pleading guilty as charged to leaving the scene of a fatal crash last summer.
On June 24, 2022, around 8:20 p.m., Strong, was driving a black BMW on Tidewater Drive.
According to police, just before traveling through an underpass, Strong stopped at a traffic light at the intersection with St. Julian Ave.
Other drivers reported that Strong had been weaving in and out of traffic prior to stopping, and when the light turned green, they saw Strong take off at a high rate of speed.
After Strong traveled through the underpass, the witnesses behind him in traffic said they saw his vehicle swerve off the roadway in the 2400 block of Tidewater Drive and up onto the sidewalk.
Strong hit a pedestrian and struck a tree, flipping the vehicle over.
Many individuals immediately stopped to help the pedestrian, 36-year-old Karl Henry Wilkerson, but Wilkerson died from his injuries after being transported to Sentara Norfolk General Hospital.
Strong was able to crawl out of a window of his car and immediately began removing his license plates.
Another vehicle pulled up to the scene moments later, and Strong was photographed by a witness getting into that car while holding his license plates and leaving the scene.
At no point did Strong check on the victim, purposefully leave behind any identifying information, or contact Norfolk Police.
At some point after the crash, Strong fled the state. He was apprehended by U.S. Marshals and returned to Norfolk.
Strong pleaded guilty as charged on Thursday to felony hit and run, and Judge Jerrauld C. Jones accepted his plea.
Strong is docketed for sentencing on Oct. 20.
"In any vehicle crash, everyone absolutely must stay at the scene to help anyone who is injured," said Commonwealth's Attorney Ramin Fatehi. "Leaving the scene only makes it worse. It may cost a victim his life, and it will come with consequences to the person who leaves. Stay and help."