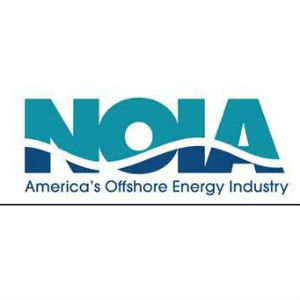 National Ocean Industries Association (NOIA) President Randall Luthi issued the following statement on revisions to the Production Safety Systems Rule proposed by the Bureau of Safety and Environmental Enforcement (BSEE).
"The proposed revisions to the Production Safety Systems Rule mark an integral step in the regulatory reform promised by President Trump, Interior Secretary Zinke and BSEE Director Angelle.  Safety experts in the offshore oil and gas industry now have the opportunity to comment on this important regulation.  This 'second bite at the apple' provides an opportunity for further dialogue, discussion and debate to assure the Nation's offshore energy resources are developed safely and expeditiously – as required by the Outer Continental Shelf Lands Act. NOIA members also look forward to commenting on other important offshore rules currently under revision."
About NOIA
NOIA is the only national trade association representing all segments of the offshore industry with an interest in the exploration and production of both traditional and renewable energy resources on the nation's outer continental shelf.  NOIA's mission is to secure reliable access and a fair regulatory and economic environment for the companies that develop the nation's valuable offshore energy resources in an environmentally responsible manner. The NOIA membership comprises about 250 companies engaged in business activities ranging from producing to drilling, engineering to marine and air transport, offshore construction to equipment manufacture and supply, telecommunications to finance and insurance, and renewable energy.