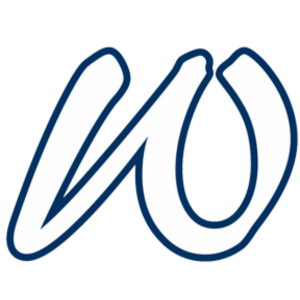 A three-run Patrick Mazeika home run gave Waynesboro an eighth-inning lead, but New Market rallied against the Generals bullpen and stole an exciting Game 1 playoff win, 6-5 in 10 innings.
The two starting pitchers, Waynesboro's Kyle Allen (sophomore, Butler) and New Market's Reed Garrett, were lights out early. The game was knotted at 0-0 in the fifth when New Market struck first on a three-run homer by Brandon Gum.
Waynesboro answered in the sixth with a single run on a bases-loaded hit-by-pitch taken by Mazeika (freshman, Stetson).
In the eighth, Mazeika homered to right with two on to give Waynesboro its first lead of the game at 4-3. Sikes Orvis (Ole Miss) reached first on a walk with two outs, and pinch-runner Jeff Conley (Alderson-Broaddus) came across to score on an infield single by Brian Beard (freshman, Old Dominion) that was misplayed by reliever Adam Zipko.
New Market scored a run in the eighth on a wild pitch by David Spinosa (sophomore, Columbia) that allowed Gum to scamper home from third.
The Rebels struck in the ninth off Waynesboro closer Sean Bucholz (Southern Miss). Leadoff hitter Kevin Stypolkowski walked on a borderline 3-2 pitch. Ray Lopez was hit by a pitch to put runners on first and second with nobody out. Ryan Messina bunted the runners to second and third with one out. T.J. Costen was next with a sacrifice fly to center that scored pinch-runner Kevin Casey with the tying run.
In the 10th, Ben Schmucker led off with a single. Nicholas Lustrino walked with one out to put runners at first and second. Walker Haymaker hit a single to left that allowed Schmucker to score just ahead of a throw to the plate from Corbin Lucas (sophomore, Shenandoah) with the winning run.
Bucholz took the loss in two and a third innings of relief. Zipko, who led the Valley League with 17 saves during the regular season, picked up his second win in relief in the postseaon with three and a third scoreless innings.
Zipko has thrown nine innings in the playoffs in three appearances dating back to New Market's playoff-opening 4-3 win at Staunton.
Mazeika had two hits in four trips with four RBI for Waynesboro. Gum was 2-for-4 with three RBI for New Market.
Game 2 of the best-of-three series is set for 7 p.m. Friday at Linco Park at Kate Collins Field. You can listen to the game live online at www.WaynesboroGenerals.net.