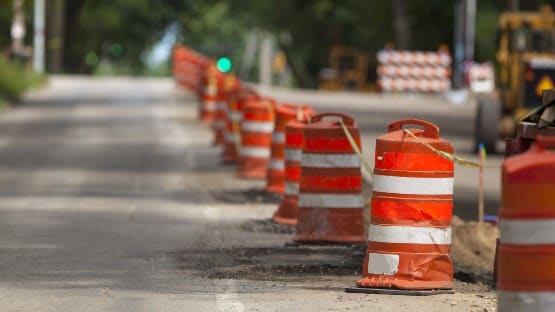 In December 2022, contractors for the Virginia Department of Transportation began to remove the old Lee Street Bridge over Linville Creek in Rockingham County.
Contractors then began to build a new bridge in the same spot, and the new Lee Street Bridge will open Thursday, October 12, 2023.
During construction of the new bridge, drivers used a traffic diversion and temporary bridge. While the new bridge is scheduled to open, drivers should expect shoulder closures and occasional lane closures through spring 2024 during the final phases of the project. The final phase will include removal of the temporary bridge and roadway approaches.
The old Linville Creek bridge was constructed in 1951 with two 12-foot travel lanes and a four-foot-wide sidewalk along the southern side of the structure. The new bridge is approximately seven feet wider with a six-foot sidewalk.
VDOT awarded a $4.9 million construction contract to Fairfield-Echols LLC of Fishersville in June 2022. Completion date for the project is April 26, 2024.
All work is weather permitting, and the scheduled date to open the bridge is subject to change.