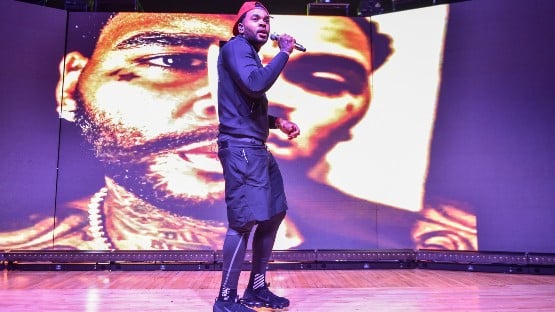 Rapper Kevin Gates has performed for packed stadiums across the country. In 2019, Gates was one of two opening acts for Cardi B at the John Paul Jones Arena in Charlottesville.
However, his mission today goes beyond selling tickets to sold-out shows. His focus now is on suicide prevention.
In December 2020, Gates was depressed and planned to end his life. A chance encounter with a fan at the gym made him decide to at least wait a few days.
The fan expressed how Gates' music "was the only thing that made sense in this crazy world," and that made Gates aware of how many people he has impacted.
"It shows you how God works through people," Gates said.
Ultimately, Gates didn't go through with his plan. He decided to live. He learned that suicide was never the answer to his pain.
In 2021, according to the CDC, one suicide occurred in the United States every 11 minutes resulting in 48,183 deaths by suicide in one year.
Today, Gates uses his voice to reach as many people as he can, hoping that anyone who is going through the same thing will hear his story and know that their life is worth living, too.
Gates has been very open to speaking about his experience with depression and suicide because he believes mental health struggles shouldn't be taboo.
His single, "Scars," from his third studio album, KHAZA, released in 2022, explores the pain of losing love and the pain of life.
To start off 2023, he released a mixtape, The Luca Brasi Story (A Decade of Brasil). In April, he was surprised on stage in Baton Rouge and received a proclamation from his hometown for his groundbreaking work in music and philanthropic initiatives. His current tour includes stops in Alabama and Tennessee.
"If I only help one person with my story, with everything I've been through, then I've served my purpose," Gates said.


If you or someone you know needs support now, call or text 988 or chat at 988lifeline.org