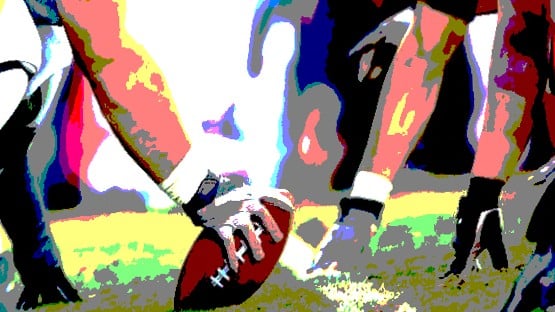 OK, so, yes, JMU Football should be able to accept a bid to a lower-tier bowl game that the school loses money to be able to play.
But dumb rules are still rules.
You'd think a guy with a law degree with the chops to get elected attorney general would realize that.
"I understand that the two-year transition period is intended to ensure that programs are able to compete at the highest level of intercollegiate football to which they are graduating. However, it is obvious that JMU's football program has demonstrated it is more than capable of operating and competing at the FBS level, and it has satisfied all other NCAA requirements of FBS eligibility."
This is from a letter written by Jason Miyares, a JMU alum who is Virginia's elected attorney general, and sent to the NCAA, dated Wednesday.
"The NCAA oversees intercollegiate athletics for hundreds of colleges and universities nationwide, and it fosters an environment for achievement and accountability while rewarding excellence. This is why I'm asking you to recognize JMU's commitment to achievement and excellence by granting JMU's waiver and deeming JMU's football program fully eligible for inclusion in the FBS."
JMU is 5-0 so far this season, with a 36-35 win over Virginia in Week 2 standing out as the one involving the biggest name, such as Virginia has a big name, or any kind of name, among the victims.
The Dukes sit right now at 63rd in Sagarin and 76th in the ESPN Football Power Index, basically middle of the pack among the 133 teams in FBS.
This coming after JMU finished 8-3 in 2022, in Year 1 of the transition to FBS, finishing tied for first in the East Division of the Sun Belt, and with the 47-7 win over Coastal Carolina, the Dukes would have qualified for the Sun Belt title game, if not for the bowl ban.
Thing about the bowl ban: like it or not, it's part of the process when you transition from FCS to FBS.
Miyares noted in his letter that most programs making the jump need the transition period because it usually takes time to be able to upgrade schedules, but JMU, by virtue of landing in the Sun Belt, had that problem taken care of.
Ten of JMU's 11 games in 2022 were against FBS opponents, and 11 of the 12 on the schedule for 2023 involve FBS programs.
Which is all well and good.
Thing is, the folks at JMU knew the rules when they signed all the papers as the school made the move from FCS to FBS.
The rules are dumb rules, but they're still the rules.
And anyway, missing out on the R&L Carriers New Orleans Bowl isn't the biggest deal in the world.