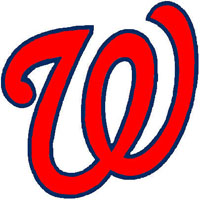 The Milwaukee Brewers own the Washington Nationals, taking the fourth game out of five from the Nats with a 5-2 win on Tuesday.
Gio Gonzalez (4-8, 4.79 ERA, 1.40 WHIP) took the loss, giving up three runs on seven hits in six innings of work, striking out four and walking three.
Washington (50-35) had 12 hits on the night, but left eight runners on base and hit into two double plays.
Daniel Murphy (.349/.388/.581, 14 HR, 56 RBI) was 2-for-4 at the plate, and Ben Revere (.225/.273/.290, 1 HR, 16 RBI) was 2-for-5 with an RBI single.
Bryce Harper (.258/.402/.487, 17 HR, 48 RBI) was 1-for-4, but he hit into a double play in the first, and struck out looking with two outs and the bases loaded in the seventh.