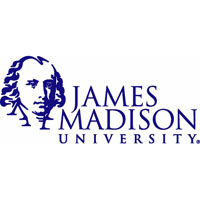 Thirteen teams of middle school students from Richmond to Winchester will demonstrate how to collect, sort and reuse trash as they compete in the 2015 FIRST LEGO League regional robotics competition on Saturday, Nov. 7, at James Madison University.
The competition takes place from 9 a.m.-3 p.m. in the Health and Human Services and Building and the Integrated Science and Technology Building on the JMU campus east of Interstate 81.
This year, teams compete in the "Trash Treck" challenge, where their robots will demonstrate how to make less trash or improve the way people handle the trash we make. Each team was required to identify a problem and design an innovative solution that adds value to society by improving something that already exists, using something that exists in a new way or inventing something new.
FLL will have more than 233,000 children from over 80 countries redesigning trash production in team-based competitions focused on science and robotics.
Winning teams Saturday will advance to the state competition December 5-6, which is held at JMU and Harrisonburg High School.
Saturday's competition features teams from Harrisonburg, Charlottesville, Winchester, Stanardsville, Penn Laird and Richmond.