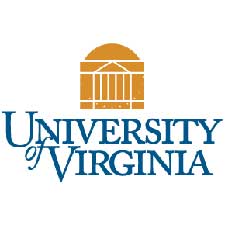 The weekend before beginning his second year at the University of Virginia's Darden School of Business, Brad Jaeger was behind the wheel of his Nissan 370Z and leading the field at the Virginia International Raceway near Danville, riding high after setting a new track record the day before.
That day, Jaeger and his teammate, B.J. Zacharias, both drivers for Doran Racing, saw their luck turn on a dime as the car ran out of fuel with a lap to go. Their lead evaporated.
They made up for it the next weekend, however, with a third-place finish at the Austin (Texas) Circuit of the Americas race, propelling them near the top of the year's standings. This weekend, the teammates will travel to Atlanta to compete in the final race of the 2015 IMSA Continental Tire Sports Car Challenge. They are currently ranked third in the championship standings, and could earn a second-place finish for the season with a strong showing this weekend.
That combination of highs and lows – the constant balance of strategy, risk and adversity – is characteristic of racing as a sport and of Jaeger as a driver and an MBA student. It is a tough balance, but one that he feels privileged to experience.
"My racing career and my time at Darden are both very important to me," he said. "Knowing that my time away racing could hurt me academically, I have worked extra hard on the days I am able to be at Darden, to forward class discussion and help my peers. So far, I have been able to balance the two successfully."
Jaeger's path to Darden was paved with achievement on the track and off. He has an F2000 championship under his belt, has designed an award-winning 100-MPGe car, and even made a cameo in a 2015 Super Bowl commercial – Nissan's tear-jerker, "With Dad."
All of this success began with his love of racing, a love that he was essentially born into. His father raced sports cars at the club level and got his then-6-year-old son a lawn go-kart.
"I instantly took to terrorizing the grass," Jaeger said. "It took me about six years to finally convince my dad to let me race competitively."
At 12, Jaeger was racing go-karts in a competitive league. By 16, he was racing in the Sports Car Club of America, behind the wheel of his dad's old car, newly outfitted by father and son. By 19, he had won the championship in his first professional F2000 series and matriculated at Vanderbilt University, where he studied engineering.
The championship convinced him to keep racing, even as the demands of his coursework grew. He kept in close contact with his professors, committed to finishing his work on or ahead of time and spent his free time far differently than many undergraduates.
"Given the options of doing well in school, racing and partying, I knew that I could only do two of those things well, he said. "I chose to focus on academics and racing."
Everything went relatively smoothly until the fall of 2006, Jaeger's senior year, when the risks of racing hit close to home.
"Essentially, a car hit me in the head," he said.
It was the most serious crash of his career, one that left him with a severe concussion and a hematoma on his brainstem. Improvements in his brain function came day-by-day, week-by-week, and it took all of his considerable tenacity to complete his recovery without losing too much ground in the classroom or in his racing career.
Fittingly, that period of challenge was followed by one of celebration: Jaeger graduated from Vanderbilt in May 2007 and, two weeks later, raced at the Indianapolis Motor Speedway in the Indy Pro Series.
"That was an amazing month, achieving two very big dreams of mine," he said.
After graduation, Jaeger signed on with Doran Racing, building his career as a driver while delving into the mechanics and strategy of the sport he loves, often joining engineers and mechanics in the shop to work on the car he was about to drive.
"Having an understanding of what is going on underneath the hood and being able to talk to our team engineers has definitely been an asset throughout my career," he said. "A lot of people think of racing as a driver's sport, but so much of it is strategy and teamwork, involving everyone from the team owner, to the strategists, to the engineers and mechanics."
It was during one of those shop afternoons that Jaeger met Charlottesville entrepreneur Oliver Kuttner, a chance encounter that eventually brought him from the plains of Ohio to the mountains of Virginia, where he joined Kuttner's startup automotive company, Edison2.
At Edison2, Jaeger started as an engineer and development driver for the company's entry in the 2010 Progressive Automotive X Prize for fuel-efficient vehicles. Edison2's entry, which clocked in at over 100 MPGe, won the competition – a win that he values just as much as any in his career, especially since it drove him toward Darden. After the competition, Jaeger became Edison2's vice president of engineering and operations and oversaw the design and building of a consumer prototype based on the prize-winning model.
"As I was progressing through Edison2 and helping them commercialize the technology, I learned a lot on the go, but realized there was a lot I was missing," he said. "My engineering background gave me the quantitative understanding I needed, but I needed to know more about structuring investments and bringing in investors, and I felt that a formal business education would really help."
He didn't have to look far for a top business school. Jaeger had already worked with faculty at Darden, designing a case study of Edison2 and speaking to students about innovation. Applying to Darden was, as he put it, "a no-brainer."
So far, the school has answered his expectations and facilitated new opportunities, including a summer internship in Ford Motor Company's marketing leadership program. After graduation, Jaeger is weighing a number of opportunities, including pursuing racing full-time while starting his own venture.
"The auto industry has been my passion for my whole life, and I ultimately want to end up there," Jaeger said. "Darden has given me plenty of options. It is just a question of what makes the most sense for me to focus on."
For now, though, he is focused on this weekend's race, hoping for a final high point to end a season that is already among the highlights of his career.