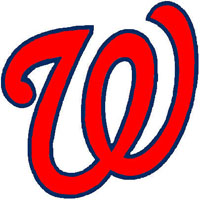 Gio Gonzalez was, again, awful, and the Washington Nationals couldn't get out of the early hole in a 6-5 loss at Milwaukee Saturday.
The loss was the seventh in a row for the Nats (43-32).
Gonzalez (3-7, 4.73 ERA) gave up six runs on six hits in three innings, and Washington trailed 6-1 when he left.
The bullpen did its job, putting in five scoreless innings, allowing the bats to work that Nats back into the game. A sac bunt RBI by Danny Espinosa (.222/.322/.415) and a sac fly RBI by Clint Robinson (.232/.296/.392) got Washington back to 6-3 in the fourth.
An Espinosa sac fly RBI in the sixth cut the deficit to 6-4, and another sac fly by Ryan Zimmerman (.230/.288/.410) made it 6-5.
Bryce Harper (.252/.397/.483) led off the ninth with a single, but after Daniel Murphy (.354/.397/.585) lined out to the warning track in right, Wilson Ramos (.342/.385/.563) hit into a double play to end it.