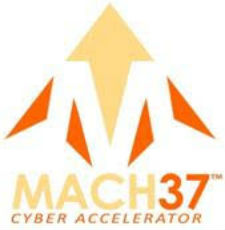 The MACH37 Cyber Accelerator announced that SAP National Security Services, Inc.® (SAP NS2®) has agreed to participate as a MACH37 Platinum Sponsor.
"The mission of our accelerator program is to help security innovators and researchers build upon their work to create commercially-available solutions that can defeat the growing threat of attacks against enterprises and their users. We are committed to cultivating state-of-the-art techniques that will prevent, detect, and combat these advanced threats," said Rick Gordon, MACH37 Managing Partner. "We are excited to announce the welcomed participation of SAP NS2, who shares our desire to push the cybersecurity industry forward as pioneers of innovation. SAP NS2 provides valuable expertise from the perspective of the national security mission and public sector market. We look forward to working with them to address the ever-evolving and increasingly complex challenges as we seek to foster solutions to the next generation of cyber threats."
As a MACH37 Platinum Sponsor, SAP NS2 will recieve unparalleled access to the leading edge information security entrepreneurs and innovators that make up the MACH37 portfolio. SAP NS2 will also participate on the MACH37 Executive Advisory board, which helps guide the accelerator's innovation strategy and provides early stage input on the selection of companies that will be accepted into the program.
"Cyberattacks are an asymmetric and evolving threat to the security of our country. SAP NS2 is pleased to partner with MACH37 to advance and enable the application of innovative technologies to help defend the national security, commercial and critical infrastructure communities from these threats," said Steve Fehr, Senior Vice President, SAP NS2.
"Cyber Security is a pillar of the New Virginia Economy," said Karen Jackson, Virginia Secretary of Technology.  "Extending Virginia's leadership position in the sector can only be accomplished through partnership with private sector leaders such as SAP N2.   We are very pleased to have them as a MACH37 sponsor."
Founded by the Center for Innovative Technology (CIT) and initially funded by the Virginia General Assembly, MACH37 is an intense 90-day program in which competitively selected startups are coached in all aspects of creating a successful and sustainable business. At the end of each session, the startups participate in a Demo Day where they pitch to a crowd of investors and industry experts.  The Fall 2016 (F16) Cohort is currently in session and will culminate at Demo Day on December 6th, 2016. Upon completion of the F16 program, MACH37 will have launched 40 innovative cyberecurity startups in just three years. SAP NS2 joins two previously announced MACH37 Platinum Sponsors; General Dynamics Mission Systems and Amazon Web Services.