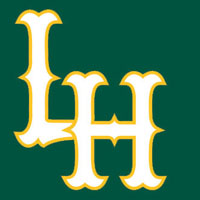 Lucas Sims completed his fourth straight quality start tonight allowing three runs over seven innings in the Lynchburg Hillcats' 6-3 win over the Frederick Keys. Despite the recent string of strong outings, it was the first win for Sims since June 26.
The Hillcats (18-18, 52-54) struck early again tonight with four runs in the second inning. Sebastian Vader gave up three hits and walked four as 10 Hillcats batted in the frame. Tyler Tewell drove in Kevin Ahrens with a double and later scored on a sac fly from Levi Hyams. Daniel Carroll doubled putting runners at second and third for David Nick with one out, who drove in a run with a groundout to second base. Vader then walked three in a row. Skinner drew the bases loaded walk to plate the fourth run for Lynchburg.
Vader (1-3) allowed one more run in the third on an RBI single for Nick before leaving the game. He allowed five runs on seven hits, walked five, and struck out four in his losing effort.
Chih-Hsien Chiang hit solo homer in the second inning for the Keys (16-19, 48-54) off of Sims. It was the 11th allowed by Sims this season. Wynston Sawyer hit an RBI double in the fifth and Joel Hutter added a sac fly RBI in the seventh to bring the Keys within two.
The Hillcats tallied just two hits over four innings against Dennis Torres, who relieved Vader in the fourth. They didn't score again until the ninth with the help an error. Nick reached on a wild throw first from third baseman Jason Esposito to lead off the inning. Two batters later, Justin Bloxom singled him home. The run went unearned off Lex Rutledge. He pitched the final two innings for Frederick.
Brady Feigl tossed a scoreless eighth for the Hillcats and Alex Wilson entered for the ninth. Wilson retired three of four batters, with the only runner reaching on error, and earned his 12th save in 12 opportunities this season.
The Hillcats have now won three in a row and will look to complete a sweep tomorrow in Frederick. Right-hander Cody Scarpetta (3-4, 3.29) will start for the Hillcats against righty Mark Blackmar (6-1, 3.63) for the Keys. First pitch is at 4pm and the Hillcats On-Deck Show presented by Amtrak Virginia will go on the air at 3:40pm. Erik Wilson will have the call on 97.9 The Planet.