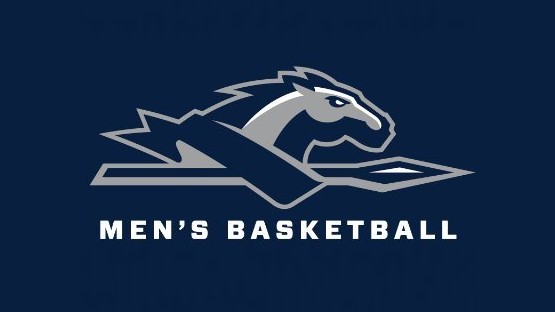 An 11-2 run out of the locker room after halftime got Longwood back on track after a rough first half, and the Lancers would go on from there to a 64-59 win over Gardner-Webb on Wednesday night in Farmville.
Longwood (14-6, 6-1 Big South) held Gardner-Webb to 34.8 percent shooting in the second half, and forced 18 turnovers on the night.
"When we play well, we're defending the ball," Longwood coach Griff Aldrich said. "That allows us to get out in transition. When we're having to play half court offense and set up, we're just not as dynamic. We recruit athletic, tough kids who are really hard to play against in the open floor. That's a big deal for us. When we're not getting stops, that's a big problem for us."
Walyn Napper had 17 points and four assists to lead the Lancers, who shot 51.7 percent in the second half.
Gardner-Webb (8-11, 3-4 Big South) led by as much as 11 with five minutes to play in the first half, with. Julien Soumaoro throwing in 15 first half points.
DA Houston stemmed the tide with a jumper, and the Lancers slowly crept back within two possession to trail 34-28 at the break.
Napper dropped in a jumper to start the second half, and Longwood reeled off an 11-2 run to take the lead at 39-36. During the run, Houston splashed a triple to give Longwood its first lead since early in the first half.
"To see this first half, it's not who we are," Aldrich added. "In the second half, I think you saw a team that was playing with purpose, a team that was committed on the defensive end and making things happen. It was really hard for Gardner-Webb. Nothing was easy. We forced several shot clock violations. That's illustrative of a really good defensive effort. If we don't play that way, it's going to be a challenge."
An Isaiah Wilkins three gave Longwood a 56-48 lead with 7:19 to play, but the Runnin' Bulldogs trimmed the lead to one with 2:44 to play.
The Lancer defense didn't allow a point the rest of the way.
"We are inconsistent as a team," Aldrich said. "If we can figure that out, which we will, we can really make some noise. The exciting thing is, we are winning, and we are still not playing our best basketball. A lot of it is not the X's and O's. A lot of it is the mental understanding and the commitment to doing everything that we possibly can to attack and compete. If we can learn to do that, we are going to be in good shape."