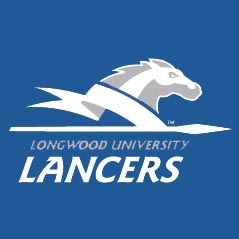 Longwood is becoming quite comfortable in Willett Hall. Led by a career-high 22 points from junior forward Shaquille Johnson, the Lancers routed Penn State Beaver 106-74 in Willett Saturday afternoon to improve to 3-1 on their home court.
Behind a career night from Johnson that included 8-of-10 shooting from the field and four dunks, Longwood shot .619 (39-of-63) from the floor and topped 50 points in both halves. Johnson led four double-figure scorers, including Quincy Taylor with 19 points, Ryan Badowski with 17 and Lotanna Nwogbo with 16 in Longwood's highest-scoring game since a 110-89 win over VMI on Dec. 12, 2011.
The Lancers (4-8) dominated inside, sinking a season-high 62 points in the paint with eight dunks. The 39 made field goals and 23 made free throws were a season high, while Penn State Beaver's 26 turnovers were the most the Lancers have forced this season.
"I talk about the puzzle, about how before the season we were a puzzle and the picture looked good," Gee said. "Now that we've opened the box, there are all kinds of pieces that we need to put together. That's what we're working on. That was a good opponent to go against to get us ready for conference play."
All eleven pieces of the puzzle showed up against Penn State Beaver. Every active player on Longwood's roster hit a field goal, and the bench contributed a season-high 40 points. Along with Badowski's 17 points, sophomore Isaac Belton added eight points, Victor Dorsey contributed a career-high six, and senior Tyler Akers threw down his first career dunk late in the game.
Since a 58-53 loss at UMBC on Dec. 14, the Badowski-led Longwood bench has come alive. Badowski's 17 points marked the second straight double-figure scoring game for the freshman guard, who ran into a freshman wall in four games prior to that streak but has since busted through with averages of 14.5 points and 6.0 rebounds in his past two games. His recent surge parallels that of his fellow reserves, who have poured in a combined 62 points over Longwood's last two games compared to just 46 in four games prior.
"When I get on a person, I try to find ways to bring them back up because I understand how difficult I can be as a coach at times," Gee said. "As the players, I've told them this year that I've come a long way since last year. Last year, we were really attacking people. This group is a different group; it's a unique group and a group that's still working on gelling and coming together. It's one that's been really receptive to the coaching, and I've been very pleased with the attitudes and where we are."
The win snaps a three-game losing streak and takes Longwood into the holiday break on a high note with eight days of rest before the final non-conference game of the year, a Dec. 28 matchup at Ball State.
"I need to get away from them, they need to get away from me, and I need to see my wife more," Gee quipped. "We hope they have a great break and we hope that the Lancer faithful has a great break and comes back ready to go."
The game at Ball State precedes Longwood's Big South opener at 1 p.m. at Winthrop on New Year's Eve Day. Longwood then returns home to Willett Hall on Jan. 3 to host Radford with a special halftime performance by the world-famous Chicago Boyz Acrobatic Team.