Sports
Liberty lefthander Joe Adametz selected on final day of MLB Draft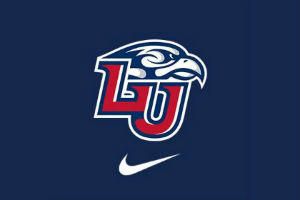 Liberty Flames left-hander Joe Adametz III was selected during the final day of the 2022 Major League Baseball Draft on Tuesday.
The Detroit Tigers selected Adametz during the 14th round with the 417th pick of the draft.
Adametz is the second 2022 Flame to be selected in the 2022 MLB Draft, as Liberty reliever Mason Fluharty was chosen in the fifth round by the Toronto Blue Jays, yesterday.
Adametz, a junior this past spring, was named to the ASUN All-Conference first team in 2022. A starter for the Flames, the left-hander posted a 6-3 record and an ASUN-leading 2.51 ERA over 86 innings this past spring.
In a team-high 16 starts, Adametz struck out a Liberty-high 84 and walked 25. The Mohnton, Pa., native pitched six or more innings in seven of his starts.
Among the national leaders for most of the year, Adametz finished the year 26th nationally in ERA. He tied Fluharty and Freshman All-American Garrett Horn for the team lead and was fifth in the ASUN in victories. The left-hander also ended the year fifth in innings pitched.
In his three seasons at Liberty, Adametz posted a 14-6 mark with a 3.04 ERA in 36 appearances, 35 of which were starts. The left-hander struck out 161 and walked 56 in 186 2/3 career innings. His 3.04 career ERA is currently the sixth lowest in program history. He was a member of the ASUN Academic Honor Roll and graduated from Liberty with a bachelor's degree in mechanical engineering this past spring.