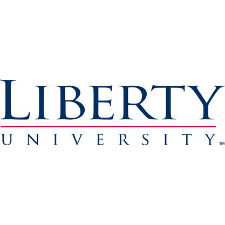 Years before Liberty's recent FBS reclassification process news, the university began a near $1 billion campus transformation project which will assist Liberty's move to the top level of intercollegiate athletics.
On Feb. 16, Liberty received notification the NCAA had approved its request to enter into the Football Bowl Subdivision (FBS) reclassification process. The transition will begin with the 2017 season where Liberty will compete as an FCS independent program, followed by a second transition season in 2018 as an FBS independent program.
Following its two-year reclassification process, Liberty will be bowl eligible during the 2019 season and become only the 18th private FBS institution in the country.
Aiding in the NCAA's decision to grant the waiver has been the commitment by Liberty University President Jerry Falwell to massively transform the Lynchburg campus with state-of-the-art academic buildings and world-class athletics facilities.
The Rev. Jerry Falwell, Sr., the school's founder, cast a vision in 1971 to turn farmland at the edge of the city into an institution of higher learning where students would be trained to become Champions for Christ in their chosen fields.
That farmland slowly took the shape of a small college campus, with a few residence halls, a dining hall and a main academic building. Forty-plus years later, more than 250,000 people call themselves Liberty graduates and the campus is a far cry from "a small Bible college."
Liberty is now the nation's fifth largest university and the largest Christian university in the world with nearly 110,000 in total student enrollment (15,000 residential; 94,000 online).
Liberty's near $1 billion campus transformation project has brought state-of-the-art academic buildings to the campus that include new multiple high-rise dormitories, the Liberty University College of Osteopathic Medicine building, the Jerry Falwell Library, the Center for Music and the Worship Arts and the soon to be completed Freedom Tower.
The financial commitment to elevate Liberty's athletics program began in 2010 with renovations to Williams Stadium, the home for Flames' football.
When the $25 million dollar project was complete, the facility's seating expanded from 12,000 to 19,200 and a five-story tower was constructed, featuring 18 luxury suites and a spacious Club Pavilion for qualified Flames Club members.
Since the stadium's renovation, Liberty has ranked as one of the top 10 FCS programs in the country in attendance (six out of seven years) and has drawn more than 16,500 fans per game during the seven-year span.
Following President Falwell's announcement that Liberty would begin an FBS feasibility study in 2011, nearly all of Liberty's athletics facilities have undergone a similar transformation process. The construction projects included:
Liberty Field Hockey and Lacrosse Fields
Completed in 2011
Seating Capacity: 750
Estimated Cost: $5 million
East Campus Field House
Completed in 2012
Operations Center for field hockey and women's lacrosse programs
Estimated Cost: $2 million
Matthes-Hopkins Track Complex/Osborne Stadium
Home for men's and women's soccer and track & field programs
Renovation completed in 2011 added a video board, resurfacing of the track and permanent seating
Seating Capacity: 1,000
Estimated Cost: $3 million
Liberty Baseball Stadium
Completed in 2013
Seating Capacity: 2,500, including spacious club room and four luxury suites
Note: Top-five ranked college baseball stadium by StadiumJourney.com (2014-16)
Estimated Cost: $20 million
Clarkson Clubhouse
Completed in 2014
Operations Center for golf with a clubhouse and office space, driving range, putting greens and four heated hitting bays
Estimated Cost: $1 million
Kamphuis Field at Liberty Softball Stadium
Completed in 2015
Seating Capacity: 1,000
Note: Voted No. 2 stadium in the country by FloSoftball.com in 2016
Estimated Cost: $10 million
Vines Center
Home for men's and women's basketball programs and competition court for volleyball
Multi-year renovations completed in 2016 that included four locker rooms, increased office space, three full basketball practice courts and a center-hung video board
Seating Capacity: 9,547
Estimated Cost: $20 million
Cook Tennis Center/ Hershey-Esbenshade Tennis Courts
Home for men's and women's tennis programs
Multi-year renovations completed in 2017 added competition courts (up to 18 total) and permanent stadium seating
Seating Capacity: 500
Note: Renovations allowed Liberty to host the 2015 ITA Division I Women's Tennis Atlantic Regional and is the future site of the 2017 ITA Division I Men's Atlantic Regional
Estimated Cost: $4 million
Liberty Indoor Track Complex
Completed in Winter 2017
Seating Capacity: 2,500
Note: One of only a handful of indoor tracks in the country to offer a six-lane, 200-meter, hydraulically banked oval
Estimated Cost: $30 million
Within the next year, athletics will see the addition of three new facilities, benefiting its women's swimming and diving and football programs and a third to support all of its student-athletes and teams.
The Flames' football program will have a new practice home with the opening of the new Liberty Football Indoor Practice Facility. The $29 million project will give Liberty a full-size indoor football practice field, plus end zones, with a 70-foot ceiling clearance. Football is expected to begin practices in the new facility in June, as Liberty prepares for its upcoming FCS independent season.
Shortly after the completion of the new indoor practice facility, the new $32 million Academic and Performance Center (APC) will open its doors for the return for Liberty's student-athletes in August.
The 60,000-square foot facility will provide a centralized area for the academic pursuits of Liberty's student-athletes, plus provide state-of-the-art strength and conditioning, nutrition and rehabilitation areas.
Finally, the opening of the new Liberty Natatorium in time for the 2017-18 swimming & diving season will complete Liberty's current athletics facilities improvement projects.
The $19 million, 75,000-square foot facility will feature an eight-lane, 50-meter pool with a bulkhead and a separate 17-foot-deep diving well with a full tower that includes 1- and 3-meter springboards and 1-, 3-, 5-, 7.5- and 10-meter platforms.
The new building will feature a barreled roof and plenty of glass to allow for natural lighting. It will have a seating capacity of 1,300, with 900 permanent seats in wraparound stands located along the 25-yard portion of the pool where collegiate competitions will take place
The 25-yard wide pool can be divided into 20 lanes for short-course training, with an additional six lanes in the diving well, allowing teams to practice concurrently. With its proximity to the indoor track, it will be able to host indoor triathlons, as well.
The entire Liberty Natatorium and the Liberty Indoor Track Complex will share a 6,554-square-foot weight room and 2,400-square-foot training room that includes a 1,000-square-foot hydro room with two plunge pools kept at 57 degrees.
With the financial backing of the university and the strong support of President Falwell to make athletics the "front porch" of the school, Liberty is poised for uncharted territories for an institution yet to reach its 50th year.
"My vision for Liberty is to position it as the preeminent Christian athletics program in the country and garner the same type of appeal as Notre Dame achieves among the Catholic community and BYU does from Mormons," said Ian McCaw, Liberty's Director of Athletics. "Liberty Athletics offers an extraordinary opportunity where student-athletes are trained to be Champions for Christ, afforded a world-class experience and achieve victory with integrity."