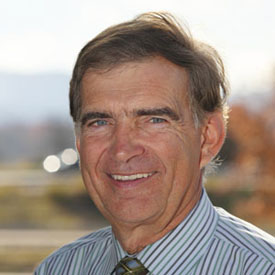 Re-elect the right man for State Senate. Emmett Hanger is that man. As his legislative aide, I know he's truly serving for the right reasons. With our state government mirroring Washington-like politics, it is important we have a person willing to stand up for what's right and most practical, not what's popular or party-line.
Emmett is not one issue. He's not even two or three issues. His accomplishments run a critical gamut ….Pro-business, education, conservation, environment, agriculture, mental and health care, personal property, gun rights, pro-life and personal responsibility. He knows the issues and is not providing simple lip-service. His leadership is unmatched and we need him to continue in these critical roles because it benefits our wallets and families.
Emmett is a rare statesman. He works with opposing sides to find compromise; often that's the only way to accomplish a goal. His temperament is one that in the most heated moments, he's the voice of reason and navigates a plan of action. People come to him to advance hard issues and seek guidance.
Emmett is not a public servant to satisfy personal ambition. He's a person of humble beginnings who's worked to give back to the community where he grew up and raised  family.
Emmett believes in second chances, honesty, and living to reflect true Christian values.
You may be skeptical I say these things out of loyalty or job security. My response to that is, I have seen the hours he puts into this job and I have seen his patience, concern and wisdom. He has told me to go back, try again, the results can and must be better. But most impressive, he has told me this is important work we do, but at the end of the day, our personal integrity and family are more important and as long as our good work reflects that, then we can keep working to improve things in Virginia. To him, this is not a job, it is an extension of the good person he is.
Vote for ourSenator, Emmett Hanger, June 9.
Letter from Holly Wyatt Herman/Waynesboro, Va.