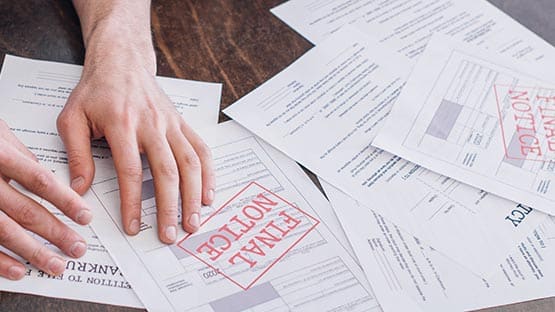 As House Republicans continue to threaten not to approve legislation to avoid shutdown of the federal government, a bill has been introduced to protect consumers.
The Shutdown Guidance for Financial Institutions Act would require federal financial regulators to issue guidance encouraging banks and other financial institutions to take steps to protect consumers and businesses from the harmful impacts of a government shutdown.
"Families in Virginia and across the country could take a major financial hit if extreme Republicans cause a government shutdown at the end of this week," Congresswoman Jennifer Wexton of Virginia, who introduced the legislation, said. "I've heard horror stories from constituents who were denied mortgages and feared for the harmful impacts their credit could suffer during previous shutdowns, which is why I'm introducing legislation to protect Americans from the financial fallout of a shutdown. This bill keeps families from being punished by the reckless partisan games of extreme House Republicans."
Wexton originally introduced the legislation after the 2019 government shutdown and hearing from a constituent federal employee whose mortgage application was nearly denied as a result of the shutdown. The constituent had been furloughed, causing the mortgage lender to incorrectly consider her unemployed and therefore too much of a risk to be approved for a mortgage.
The guidance would instruct institutions to:
Recognize that consumers and businesses affected by a shutdown may lose access to credit and face temporary hardship in making payments on debts such as mortgages, student loans, car loans, business loans, or credit cards.
Consider prudent efforts to modify terms on existing loans or extend new credit to help consumers and businesses affected by a shutdown, consistent with safe-and-sound lending practices.
Take steps to prevent adverse information being reported and utilized in any manner that harms consumers affected by a shutdown, including by preventing modified credit arrangements intended to help consumers fulfill their financial obligations from being reported to, and coded by, consumer reporting agencies on a consumer's credit report in a manner that hurts the creditworthiness of the consumer.
Regulators would be required to publicly share the guidance to make financial institutions, consumers and businesses aware no later than 24 hours after the start of a shutdown. Regulators would also have 90 days after a shutdown ends to submit a report to Congress analyzing the effectiveness of the guidance and detailing the measures taken.
The bill is cosponsored by Reps. Gerry Connolly of Virginia, Jim Costa of California, Jennifer McClellan of Virginia, Eleanor Holmes Norton of D.C., Jamie Raskin of Maryland, Andrea Salinas of Oregon and David Trone of Maryland.