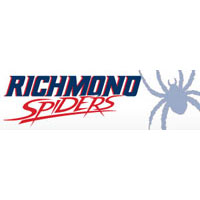 Senior WR Tre Gray had a career night with 16 catches for 194 yards, but No. 5 Richmond's furious fourth-quarter comeback fell short in a 45-43 shootout loss to No. 11 New Hampshire Saturday at Robins Stadium.
The Spiders (3-1, 0-1) put three touchdowns on the board in a frantic fourth-quarter but were back-broken when UNH QB Kevin Decker hit R.J. Harris for a quick-strike 47-yard touchdown that put the Wildcats (2-1, 1-0) up 45-36 with 2:45 left.
Richmond, though had one more answer as senior QB Aaron Corp, who also posted career numbers, marched the Spiders downfield with a 12-play, 77-yard drive, capped by a Kendall Gaskins one-yard touchdown with 28 seconds remaining that pulled Richmond within 45-43.
An onside kick ensured and Richmond kicker Wil Kamin blasted a line-drive that ricocheted off a UNH player and into the arms of diving Tre Gray.  But the ball changed hands in the scrum and the officials ruled it belonged to the Wildcats, sealing the thriller at sold-out Robins Stadium in the CAA Football opener for both teams.
Corp finished the game 35-of-50 passing for 351 yards and a pair of touchdowns. The senior was a spotless five-for-five on the Spiders' opening drive, passing for 53 yards and putting Richmond up 7-0 with his one-yard toss to Stephen Barnette.  Corp completed his first nine of the game.
Two possessions later, Corp moved the Spiders into field-goal range following a Darryl Hamilton interception and Kamin drilled a 36-yarder that made it 10-0.
Richmond dominated the stat sheet, out-gaining the Wildcats 475-368 in total offense, owning a 13-minute advantage in time of possession and scoring points on all seven of its Red Zone trips (five touchdowns).
But things unraveled quickly and the Spiders went from up 10 to down 15, thanks in part to a pair of Corp interceptions on tipped balls that were returned for touchdowns.  Randi Vines rumbled 60 yards for a score that gave the visitors a 14-10 lead early in the second quarter.  Ten minutes later, Matt Evans swiped the ball out of the air and his 31-yard interception return gave UNH a 28-13 advantage.
Gaskins, who finished with 81 yards rushing and a career-high three touchdowns, got the first of his three scores on some trickery as he took a pitch on a fake field goal try and scored from six yards out, breathing life back into the Spiders late in the first half and cutting the deficit to 28-20.
Decker threw for 239 yards and two touchdowns and also rushed for 48 yards and two more scores, scampered in from 12-yards on the opening possession of the second half to give UNH its 15-point advantage back.
The teams traded field goals before the Spiders 20-point fourth-quarter uprising. Kamin matched his career-high of three field goals made (36, 45 and 37 yards) and set a career high with 13 points scored.
For Gray, his 194-yard effort stands as the seventh-best single-game performance in school history and is the most yards by a Richmond receiver since Rod Boothes had 197 versus James Madison in 1992.  His 16 catches ties the second-highest single-game performance in school history (16 by Walker Gillette vs. Mississippi State in 1969), only trailing 20 grabs by Gillette vs. Ohio in the 1968 Tangerine Bowl.
Gray is averaging 126.0 yards receiving this season and is now just 17 catches and 252 yards shy of the respective UR career records.
The loss snapped a six-game home winning streak for the Spiders, who hit the road next Saturday for another key CAA Football tilt at James Madison.  Kickoff is set for 3:30 p.m. Bridgeforth Stadium.