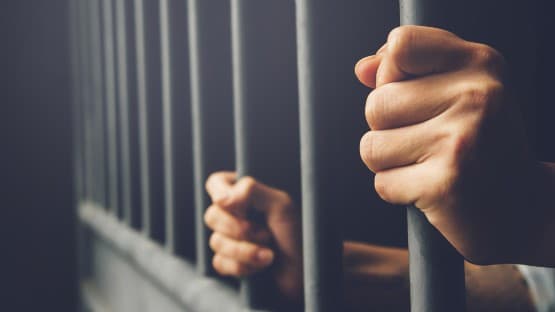 Suspected drugs, improvised weapons and contraband including cell phones were recovered by the Virginia Department of Corrections at the Greensville Correctional Center following a comprehensive shakedown of inmate housing units.
New leadership has also been announced at the facility:
Kevin McCoy, formerly warden at Sussex I State Prison, has been named the new lead warden at Greensville.
David Newcomer, formerly the warden at Augusta Correctional Center, has been named warden at Greensville.
Frank Roach, formerly the assistant warden at Dillwyn Correctional Center, has been named assistant warden at Greensville.
The former leadership at Greensville has been reassigned to other facilities and operational units within the VADOC.
"The Virginia Department of Corrections is taking several steps to ensure institutional safety and security at Greensville Correctional Center," said VADOC Director Chadwick Dotson. "This drug and contraband shakedown will improve safety within the facility, which helps us to meet our goals of long-term public safety for the Commonwealth."
The searches were conducted from October 30 to November 14 by security staff members at Greensville and statewide special response team members.
Items seized included: 
Heroin
Cocaine
Buprenorphine strips
THC and THC Wax
Possible crack cocaine
Possible spice
Steroid tablets
A white, powdery substance
A white, crystalline substance
A brown, powdery substance
A brown, liquid substance
A grey, powdery substance
A black, tar-like substance
Many unknown substances
21 homemade weapons
10 cell phones
Contraband homemade clothing
The VADOC is developing a specific operational plan for addressing the flow of drugs and contraband into Greensville Correctional Center. Greensville's inmate population is the largest among VADOC's major institutions.
As of August, the inmate population at Greensville was 2,424.