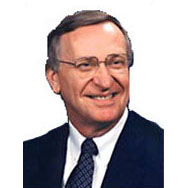 The Virginia General Assembly adjourned its regular session in early March this year and immediately went into special session that while still continuing has become the longest special session ever.
The special session was needed to complete work on the biennial budget and to fill judicial vacancies. While technically in special session, we actually only meet as an assembled body a few days every couple of months. We passed a budget but have had to revise it because of declining state revenue. We considered expansion of Medicaid services in what some termed a "sham" session as the majority party had indicated its no-compromise opposition to closing the coverage gap. We filled a number of judicial positions although the drawn-out political process of selecting judges has made the flaws of the current method painfully apparent. Since the legislature is in session, albeit a special session, the Governor is prevented from making judicial appointments. As at the federal level, there is gridlock as Republicans fight among themselves as to who should be appointed to the bench.
The necessity of revising a budget soon after its passage reflects what a report from Stateline terms "volatility" in income tax revenue that is disproportionately affected by economic booms and busts. The problem that Virginia and other states are having is trying to predict revenues with stock market fluctuations and other cyclical events that are having a larger impact on incomes, especially for the wealthy causing income taxes and capital gains taxes to vary widely from year to year. A report from Standard and Poor's Rating Services found that overall revenues in the top most income-tax-dependent states like Virginia have grown only 5.25 percent since 2009 compared to 9.32 percent in 1980-1989 and 5.7 percent in 1990-1999.
Virginia's effort to balance its budget is made more difficult by what the Commonwealth Institute for Fiscal Analysis terms "willful ignorance" to recognize the positive impact expanding Medicaid would have on the state's budget. At a recent Statewide Policy Summit I attended that the Institute sponsored, a report "RX for an Ailing Virginia: Budget Savings in Expansion States Can Happen in Virginia" was released. The report contends that 27 states and Washington, D.C. have freed up precious resources for critical needs like education by closing their health coverage gaps and saving money on medical care, and that savings in Virginia could amount to $161 million. While proponents of Medicaid expansion have contended that the program would save states money, the evidence is now available from its first year of implementation–Kentucky has saved $80 million, Arkansas $89 million and Michigan $100 million. Virginia would save money by using federal money to replace state-funded healthcare programs.
Virginia taxpayers are the losers for the state not recognizing and dealing with its systemic budget challenges and for its bullheadedness in not expanding its Medicaid program. Responsible leadership on the part of legislators, not a protracted year-long legislative session, is needed for the Commonwealth.
Ken Plum is a member of the Virginia House of Delegates.