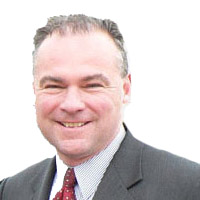 Today, Gov. Tim Kaine announced the second wave of key appointments to his campaign team for U.S. Senator from Virginia.
"I'm proud to announce that Mike Henry will be joining our team as campaign manager. His expertise when it comes to Virginia is unmatched. I look forward to seeing the campaign benefit from Mike's extraordinary leadership," Kaine said.
"I'm also pleased to announce Eli Kaplan as key member of our new media team. Eli and his firm Rising Tide Interactive will spearhead our online efforts and will be tasked with running an aggressive campaign to expand and further engage our grassroots network of supporters."
In addition, Kaine announced three key appointments to his finance team:
"I'm thrilled that Warren Thompson, Jody Wagner and Austin Ligon have agreed to serve as senior members of my finance committee. In addition to being trusted advisors and friends, each of these individuals brings a wealth of diverse experiences that will prove invaluable in our campaign for United States Senate."
Full list of campaign team appointments:
Mike Henry, Campaign Manager
Henry has a long and successful history in Virginia politics, beginning with his involvement in the Virginia House and Senate Democratic Caucuses and later leading Virginia's Democratic party's coordinated campaign efforts during Mark Warner's gubernatorial campaign. Henry previously served as Kaine's campaign manager during his successful 2005 gubernatorial run. In 2006, Henry managed the Democratic Senatorial Campaign Committee's independent expenditure effort, which helped Democrats regain control of the Senate. Henry served as Hillary Clinton's deputy campaign manager in 2008, before accepting a position as Mark Warner's Senate campaign manager. In 2009, Henry managed Terry McAuliffe's campaign for Governor of Virginia. Most recently, Henry served as Senior Director for U.S. Campaigns at ONE.
Eli Kaplan, New Media Consultant
Kaplan is one of the leading new media strategists in Democratic politics. He has managed the new media operations of U.S. Senate and gubernatorial campaigns in various states, including Mark Warner's 2008 US Senate race and Terry McAuliffe's 2009 bid for Governor of Virginia. Kaplan has raised millions in online contributions and delivered cutting-edge digital content to millions of voters. Rising Tide Interactive, Kaplan's firm, is a full-service digital advertising agency that brings a wealth of experience working with political campaigns, non-profit organizations, and technology companies.
Finance Committee Appointments:
Warren Thompson – Treasurer
Thompson's impressive business background began when he joined his family's Windsor, Virginia hog business at just ten years old and, after five years in his own lawn mowing business, made enough to buy the business from his father. In 1992, Thomspon started Thomspon Hospitality Corporation, the nation's largest minority-owned food service company. In 1997, he formed a new division, Thompson Hospitality Services L.L.C. and serves as its Chief Executive Officer. Thompson, who grew up in Virginia and attended college and graduate school in the Commonwealth, currently serves on the Board of Directors for The Darden School of Business and Federal Realty Investment Trust.
Jody Wagner – Deputy Treasurer
Wagner began her career in corporate law, before establishing a successful independent side business and becoming a member of the Virginia Economic Development Partnership and the Virginia Small Business Authority. Wagner served as Treasurer of Virginia from 2002 to 2006 and was elected President of the National Association of State Treasurers during her tenure. In 2006, Kaine appointed Wagner as Virginia's first female Secretary of Finance, a position she held until her resignation in 2008. Wagner was her party's nominee for Lt. Governor in 2009.
Austin Ligon – Finance Chair
Ligon is the co-founder and former president and chief executive officer of CarMax, the nation's largest used car retailer, which opened in Richmond, VA in 1993. CarMax has been named a "Top 100 Company to Work For" by Fortune now for its seventh consecutive year and was named Fortune Magazine's "Most Admired" company in automotive services and retailing. In 2007, Kaine appointed Ligon to the University of Virginia's Board of Visitors. Ligon also served on the governing board of St. John's College, was the advisory board chairman for the Center for Talented Youth at Johns Hopkins University, and was an advisory board member of the Yale School of Management, his alma mater.