Sports
JMU women's basketball cruises over William and Mary, 92-50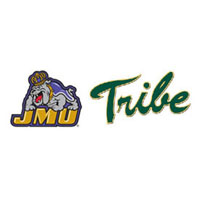 The James Madison women's basketball team cruised to its largest victory of the season Thursday night, a 92-50 victory over William & Mary at the JMU Convocation Center to move to 16-2 overall and remain the only undefeated team in Colonial Athletic Association play with a mark of 7-0.
With the loss, William & Mary falls to 7-11 overall and 1-6 in CAA play. The Tribe has now lost eight of its last nine games. Head Coach Kenny Brooks is now 12-0 in his career at the Convo against William & Mary. Overall, Brooks holds a record of 23-3.
Junior guard Precious Hall (Tallahassee, Fla./Maclay School) led the Dukes with 25 points on 10-of-16 shooting while adding four rebounds and three assists. Hall's five 3-point field goals move her into fifth on the program's all-time list for 3-pointers made in a career, passing current assistant coach Sarah Williams ('09), who finished her career with 158 made baskets from range. The effort marks the ninth time Hall has scored 20 or more points in the 2014-15 campaign. Redshirt-senior Lauren Okafor(Hamden, Conn./Hopkins School (Providence)) shot 58 percent (7-of-12) from the floor on the way to 18 points, eight rebounds and four blocks.
Sophomore Da'Lishia Griffin (Chesapeake, Va./Western Branch) amassed a career-high 16 rebounds to lead the Dukes on the glass while junior Angela Mickens (Staunton, Va./Robert E. Lee) dished out a team-high 11 assists. Senior Toia Giggetts (Norfolk, Va./Lake Taylor) became the 11th player in JMU history to surpass 1,000 points and 700 rebounds in her career after pulling down eight rebounds in the contest. She chipped in three points in the winning effort.
As a team, the Dukes shot 42.7 percent (32-of-75) from the floor, including a 57.1 percent clip (12-of-21) from behind the arc. The 12 makes from range ties a school record for made 3-pointers in a single game. The mark had been hit three times prior to Thursday's shooting clinic. Struggling to find good looks at the basket all night, William & Mary shot 34.5 percent (20-of-58) from the floor, which included an 18.2 percent (2-of-11) mark from three-point range.
Jazmen Boone led the Tribe with 16 points on 6-of-8 shooting. She also added four rebounds and three assists. Thirteen players saw action for William & Mary with 10 members of the Tribe scoring at least two points. A 23-2 margin on second-chance points in JMU's favor helped seal the win for the Dukes, which was helped by a 55-33 rebounding margin for JMU.
After a series of turnovers to start the game, the Tribe broke the ice with the first bucket of the game to take a 2-0 lead, the only time all night it was ahead. JMU quickly erased the deficit with a 10-0 run to take the lead for good.
During the middle portion of the first half, Madison used a 19-4 run over 7:07 of playing time to push its lead to more than 20 points and William & Mary never got closer than 22 points again. Entering the second half with a 49-26 lead, the Dukes were relentless in their pursuit and pushed to the 42-point victory. The largest lead of the night, a 44-point advantage at 92-48, came with 12 seconds to play after junior guard Ashley Perez (Manchester, Conn./Manchester (St. John's)) capped her 16-point night with a tip-in off a missed shot.
Of JMU's first 34 points in the game, 28 of them were scored by Okafor (11), Hall (10) and Perez (7). Scoring 49 points in the first half, the total was the second-highest in a single half this season. The only half with a higher point total came on Nov. 16 when JMU scored 52 points in the second half against St. Bonaventure.
JMU has won 19 consecutive games at the JMU Convocation Center, the fourth longest streak in the nation, and 15 consecutive home games against CAA foes. The Dukes have won 22 of their last 23 regular-season contests against league opponents.
Following a brief two-game homestand, JMU travels south to take on College of Charleston this Sunday, Jan. 25, at 2 p.m. Following the trip, the Dukes will return home for a matchup with conference newcomer Elon on Friday, Jan. 30, at 7 p.m.